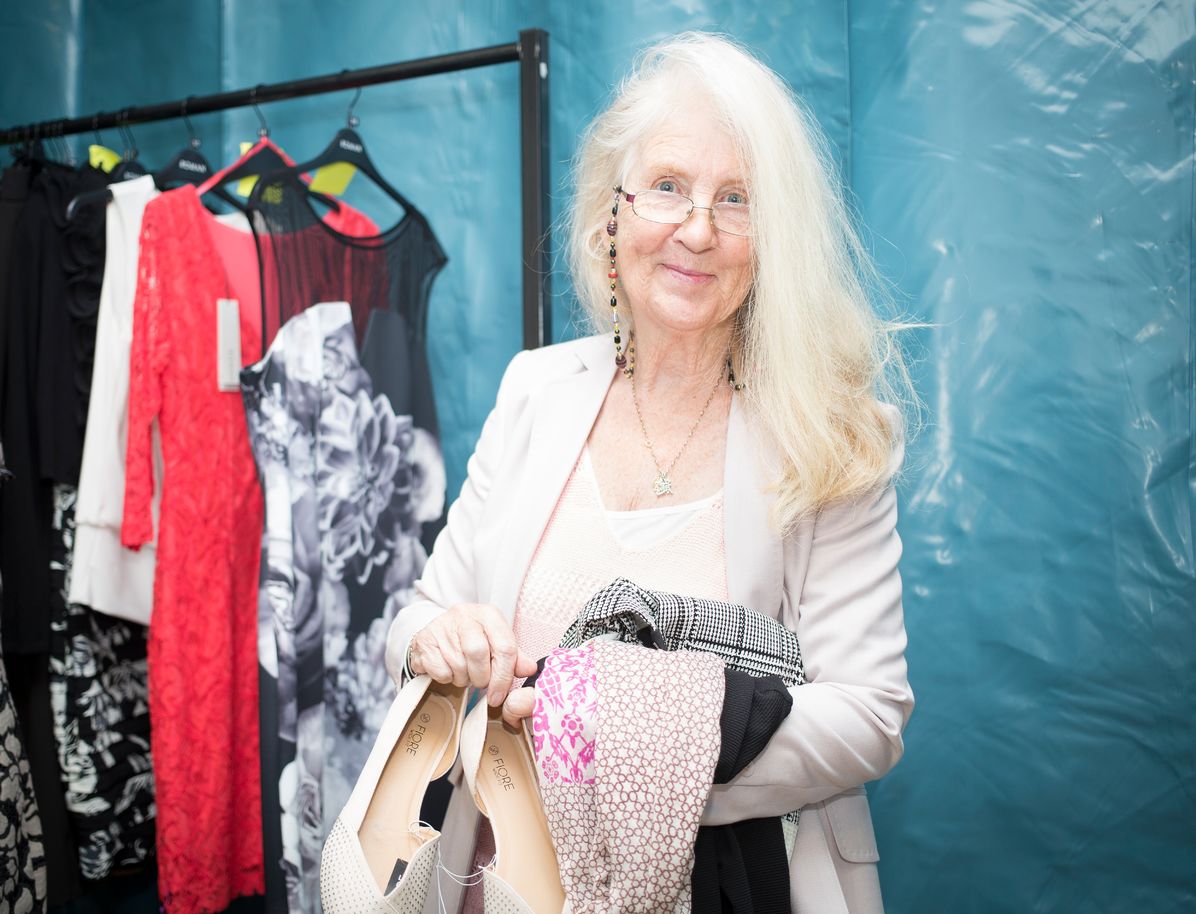 Over 80% of our funding comes directly from our charity shops. Your kind donations allow us to continue to support over 50s in Worcester. We're extremely thankful for any items or amount you wish to donate to us.
Donating online
You can easily donate a sum of money to us from the comfort of your own home. Whether it is a one off donation or a regular monthly subscription, you need not do anything other than visit our Golden Giving Page and enter the required details. You can use the prepaid amounts shown to you or you can enter your own amount. Our donations page is 100% secure and can be completed anonymously.
---
Donating by cheque
You're more than welcome to donate to us via cheque. If you would like to donate to us in this way, please could you make the cheque payable to Age Concern Worcester & District and pop it in to us at our office.
You can find our office at:
Age UK Worcester & District, Bank House, 7 Shaw Street, Worcester, WR1 3QQ.
---
Donating unwanted goods
Need a clear out? Or feeling generous? We'll happilly accept most unwanted items that you wish to donate to us, so long as they are not dangerous or overly damaged. If you can, pop into anyone of our shops to make a item donation.
We will accept furniture donations of all kinds so long as they are in a saleable condition. Soft furnishings (fabric sofas etc..) must have the original fire safety labels still attached, otherwise we will not be able to accept it.
---
Leaving us a legacy
Having a will and keeping it up-to-date helps ensure that your wishes can be respected. Making sure your property and assets benefit the people and causes you really care about. We would always recommend that you speak to a qualified professional, such as a solicitor, when making or amending your will.
Your solicitor will be able to advise you on the required wording to carry out your wishes. If you wish to leave a gift to Age UK Worcester & District in your will, all you need is our charity details below:
Age UK Worcester & District, Bank house, 7 Shaw Street, Worcester, WR1 3QQ
Registered charity number 1114859
If you already have a will and you want to include a gift to Age UK Worcester & District in it, there may not be need to rewrite it. You can ask a qualified professional such as a solicitor to add an amendment (called a codicil). As a general rule, if the change you wish to make is quite small or simple, you can use a codicil. If the change is more significant or complex you should make a new will.
---
What is Gift Aid?
For every £1 of value that your donation represents, we can make an extra 25p when you sign up for Gift Aid. Because we reclaim the tax from the government, it doesn't cost you a penny more than what you've donated.
How do I add Gift Aid to a donation?
You need to make a Gift Aid declaration so we can claim the Gift Aid on your donation. If you donate online through our PayPal Giving Fund page, you'll receive an email receipt, once you've donated, with a button to click to boost your donation by 25%. If you are donating to us by cheque, please ask us for a Gift Aid declaration form.
Gift Aid with charity shop donations
Yes, we can still receive Gift Aid on what we make from our charity shop sales. If you're donating goods to one of our charity shops for us to sell, you'll need to fill out the Gift Aid declaration form at our shop, when your giving us your goods. Alternatively, you can downlaod the form below and bring it in with you.
Contact us to find out more
If you are interested in donating to us or would like more help, please feel free to contact us and we would be happy to talk to you further.
Other pages you may find useful
Other ways to get involved with us
Pages on this website