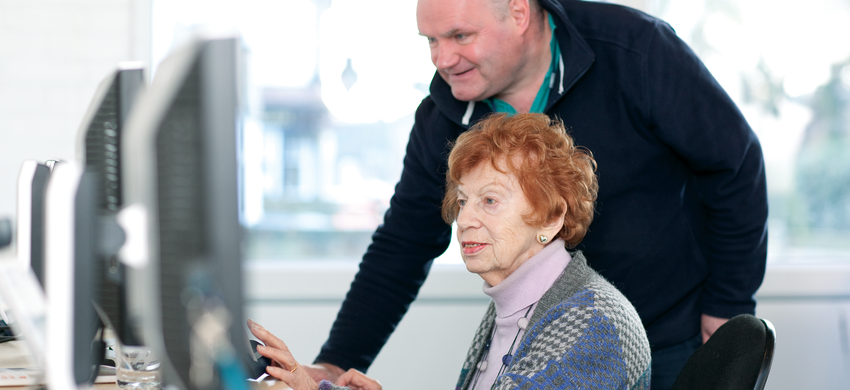 As a member of the Online Centres Network, we offer free one-to-one computer classes for older people who are looking to start using a computer for the first time or are looking to improve their skill set further.
---
Make the most out of technology
We here at Age UK Worcester & District know that in an ever changing world it can be hard to keep up with fast paced technological advances. Perhaps you've never had the opportunity to try it out or perhaps you have lost touch with it. What ever your skill level we can help you get started with technology.
---
What we do
Free one-to-one bespoke training on laptops, tablets and smartphones
No confusing techy talk with our training
No set course - start, finish and progress at a rate comfortable to you
Each session is 30 minutes long
Equipment is available - you need not bring anything unless you'd prefer to
We can complete blue badge applications & renewals for you
We can complete bus pass applications & renewals for you
We can complete other online applications for you
---
What can computers and the internet do for you?
Keep in contact with friends and family
Online shopping
Explore hobbies
Online banking
Instant news
Catch up TV & radio
Storing photos
Job searching
Book doctor appointments
Order repeat prescirptions
NHS health choices
Information & advice
Google search
And more
---
When and where?
Tuesday & Friday: 10:00am - 14:00pm at Age UK Worcester & District, Bank House, 7 Shaw Street, Worcester, WR1 3QQ. (Shown on map below).
Contact us
For more information please visit our contact us page to find out how you can get in touch or find out where our office premises is located.
Other pages you may find useful
Our other services
Pages on another website
Pages on this website