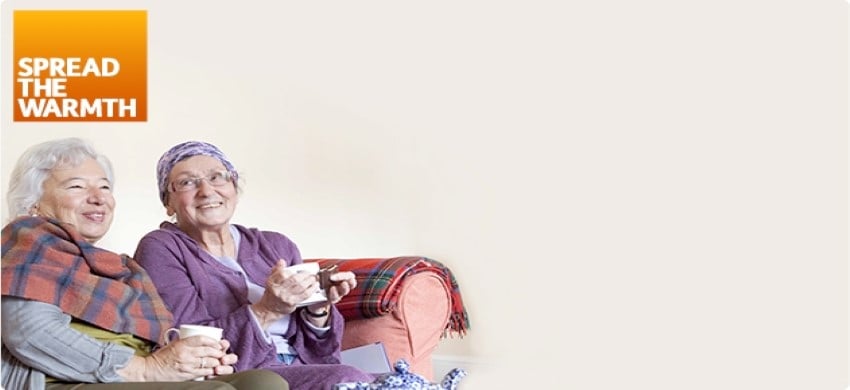 Stay warm during the winter months. Our emergency heating is available during winter months to make sure you do.
---
What is the scheme?
We can loan out electrical heaters to people over the age of 50 and living in Worcester & District, this coming winter. The heaters will be loaned out to you in the event that your heating fails or that it is not sufficient enough to heat up your home.
---
Why it is important to keep warm
Serious health implications can be caused by being exposed to the cold for long epriods of time. Each winter one older person dies every seven minutes from the cold weather. Many of these deaths could be prevented if everyone lived in a warm home. Last winter many older people died from the cold weather in Worcester & District alone. That's why we offer emergency heating to those who need it during the winter months.
---
Availability
Loaning a heater from us is free but must be returned to us once you're finished with it. We don't have a huge amount, so heaters will be provided on a first come first serve basis. Heaters are available from October - March each year.
---
Get your free home energy check today
Our handyperson can visit you, for free, to check and ensure that your home is energy efficient this winter. He'll be able to provide you with recommendations and also fit energy efficient equipment if needed.
Struggling to pay for your heating?
Did you know you could be eligible for a Winter Fuel payment? Head on over to our money and benefits pages for more information.
Contact us
For more information please visit our contact us page to find out how you can get in touch or find out where our office premises is located.
Other pages you may find useful