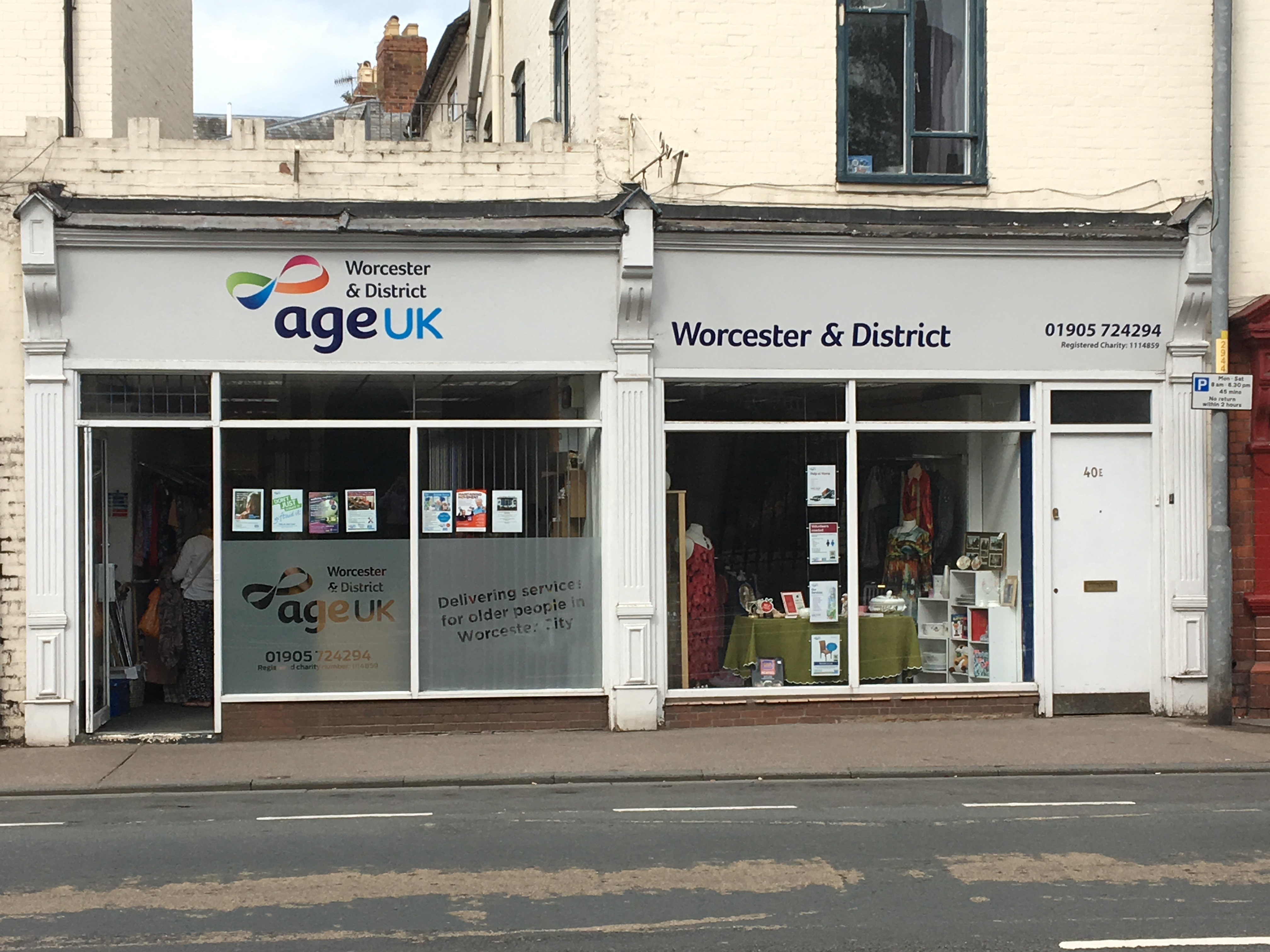 COVID-19: Age UK W&D Update
Unfortuantely due to the latest Government announcement this shop is closed until further notice. Our eBay store remains open, so please do have a look at our stock and support us if you can.
Shop address
40c-e Upper Tything, Worcester, WR1 1JZ.

---
Shop staff
Lynn Cash,

Linda Tyrer, assistant manager
---
Opening times
Monday: 09:30 - 16:00
Tuesday: 09:30 - 16:00
Wednesday: 09:30 - 16:00
Thursday: 09:30 - 16:00
Friday: 09:30 - 16:00
Saturday: 09:30 - 16:00
Sunday: Closed
---
What we stock
Clothing
Bags
Porcelain
Glass
Books
Home decor
CD/DVDs
Toys and games
Brik-a-brak
Jewellery
Miscellaneous items
---
Donations
We really appreciate your support in providing stock for us to sell. if you're having a clear out and have some items to give away, please make sure they are safe and aren't considerably damaged. You can drop any donations into this shop at any point during our opening hours. Please try not to leave items on our doorstep as we can't guarantee that we'll get them come our opening time.
To make donating as easy as possible, we can collect your furniture, larger items or bulk amounts of goods for free, right from your door!
---
Volunteer at this shop
Apply to be a volunteer at this shop today. You can easily apply by completing our online application form.
Other pages you may find useful
Our other Worcester shops
Our online services
Pages on this website