We offer a free and confidential information and advice service for older people, their families and carers.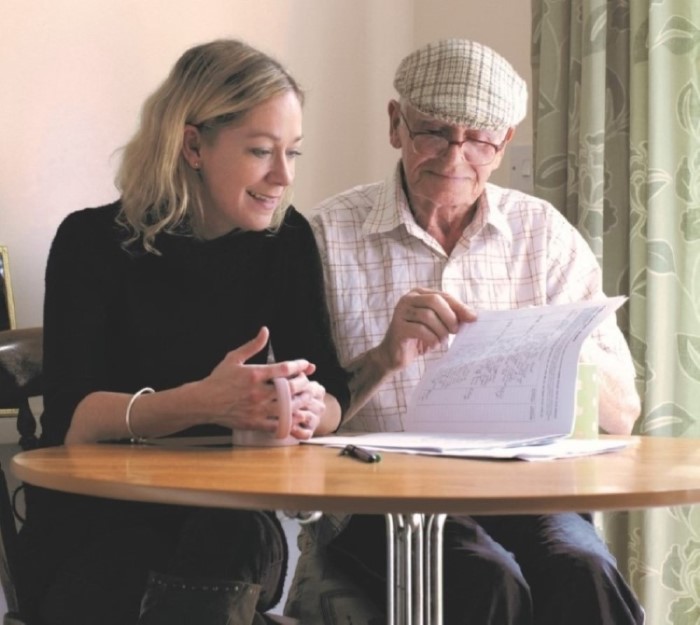 welfare benefits advice for those over 50 years of age, including working out benefit entitlements and offering assistance to complete claim forms
helping people identify the care and support they need, including help accessing Social Services and advice on how to pay for care and support
advising on housing issues, including help with maintaining a property and advice on the different types of housing for older people who need more support or want to move nearer to family or friends
advising on the services, support, groups, activities and concessions available locally
advising those who are finding it hard to make ends meet or are struggling to pay their bills
advising people how to challenge decisions about welfare benefits, social services, health services and energy providers.
How do we provide help.......?
Information guides and factsheets
These cover a wide range of subjects affecting older people and those who care for and support them.
Telephone advice
Call us on 01228 536673, Monday to Friday between 9am and 4.30pm. This call will be charged at a local rate. If you contact 01228 536673 outside of working hours or the phone line is busy, a message can be left and your call will be returned as soon as possible.
Office appointments
Office appointments can be arranged, either call on 01228 536673 or drop into our office Monday to Friday 9am – 4pm, where someone will listen to your query, and if further support needs are identified, your details will be taken to enable a Caseworker to contact you at a later date to arrange an appointment. We will make every effort to contact you within 5 working days. Arranging an appointment in advance lets us better prepare for your visit and gives us an opportunity to tell you if there are any important documents we need you to bring along.
Home visits
If it would be difficult for you to visit us, we are happy to visit you at home for certain types of advice that can't be provided over the phone. For example, we regularly visit people to complete welfare benefit application forms. We do often have a waiting list for home visits of around 3 – 4 weeks but will endeavour to arrange a visit as soon as possible.
When we visit we will always arrange the time with you in advance, and our advisor will carry identification. If you have any concerns about someone turning up at your door who claims to be from Age UK Carlisle and Eden, please ask them to remain outside and call us on 01228 536673. We will confirm if the person works for or volunteers for Age UK Carlisle and Eden and has an appointment with you. If you would like to arrange a home visit, please contact our office on 01228 536673, Monday to Friday 9.00am to 4.30pm.
Change in service
Clients and local partners will be notified as soon as practicable if there are any changes to this service, including our opening hours, whether short or long term.
What will happen if we can't provide the service you require?
Sometimes people come to us or we identify problems that we do not have the expertise or knowledge to help with. For example, we are unable to provide debt, financial or immigration advice. In these cases, we can provide you with basic information and direct you to another organisation for further help. Where possible we will give you a selection of organisations to choose from and we will either signpost or refer you to them.
How our service treats its clients
We follow five key principles when delivering our service.
The service is provided free of charge
The information and advice we provide is independent of any outside influence
All information is confidential
Clients are treated with fairness, dignity and respect and we expect clients to treat our staff and volunteers in the same way
Our service is as accessible as possible for older people
The service is provided free of charge
You won't be charged for any of our Information and Advice.
Alternatively, you can email us with your enquiry, and we will direct it to the most suitable advisor: admin@ageukcarlisleandeden.org.uk
Information and Advice Statement of Service
For further information about the Age UK Carlisle and Eden Information and Advice Service, please download our Service Statement:
We're proud to offer quality advice

We hold the Advice Quality Standard, which provides you with assurance that we have met certain criteria that demonstrate a commitment to quality.
We provide consistent, relevant and effective advice to clients and demonstrate this by providing sufficient information in our client records.
We have clear and relevant systems and procedures in place to manage the delivery of consistent, good quality information and advice.
We monitor our services and seek feedback from clients and stakeholders.