A Healthier Workplace - Bronze Healthy Workplace Award
Published on 04 December 2019 10:03 AM
Age UK Cornwall Healthy Workplace team have been hard at work looking for ways to improve the health and wellbeing for Volunteers & Staff. In November, we offered some joint pain advice sessions and held some workshops to help people who sit at a desk incorporate exercise into their day. As we strive forward into the New Year, we will be running some wonderful sessions on healthier eating and physical activity for our Staff & Volunteers.
Following our recent Healthy Workplace Assessment, we are excited to confirm that Age UK Cornwall & Isles of Scilly has achieved a Bronze Healthy Workplace Award.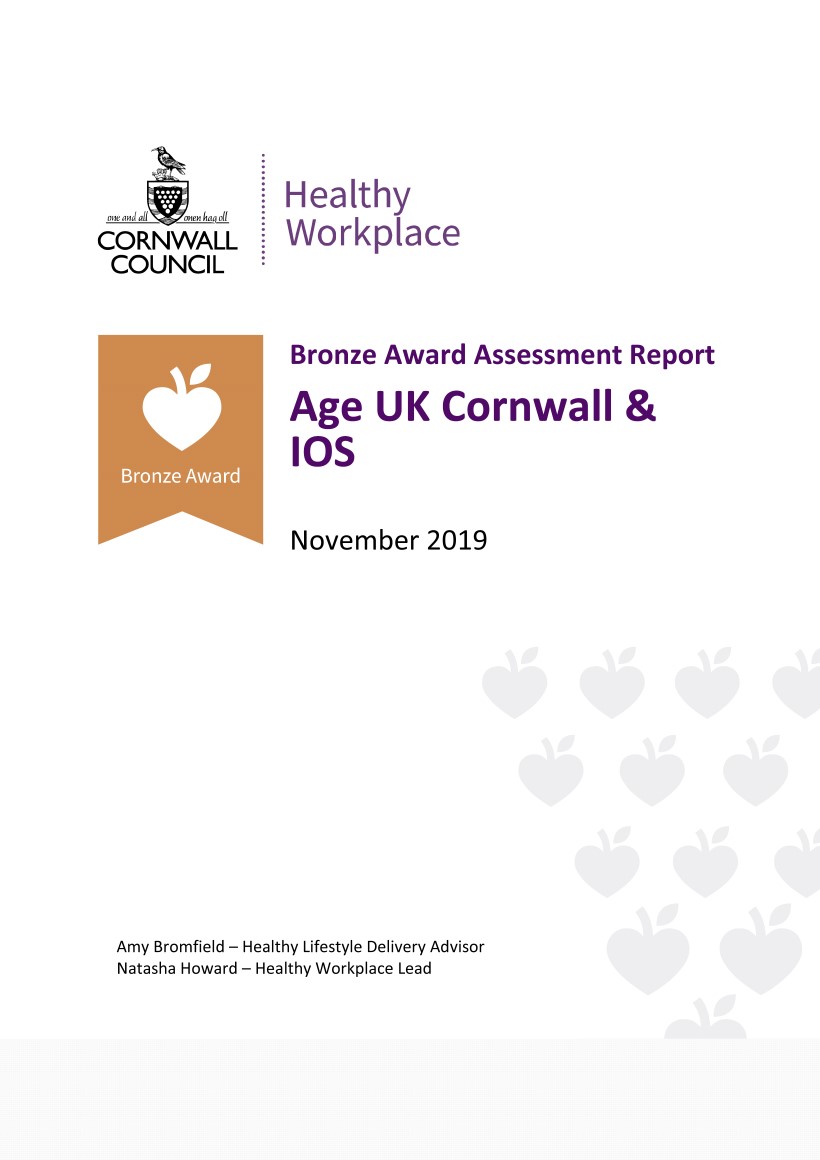 Lousie Southwell, Chair of Age UK Cornwall, explains "This is a Fantastic Achievement! A massive round of applause from me for all your hard work. We are so pleased that you have received the external recognition to reflect what is known internally ... that Age UK Cornwall and the Isles of Scilly is a brilliant, caring, nurturing and supporting place to work"
If you have any ideas or would like to contribute to improving our health & wellbeing, please contact Jayne Marsh on 01872 266388 or jayne.marsh@ageukcornwall.org.uk
Related Documents
Please find our Heathy Workplace Event Calendar for Staff & Volunteers.