Companionship and Home Support this Winter
Published on 02 November 2018 12:45 PM
Please find our recent press release for Companionship and Home Support Service. If you have a relative or loved one that would benefit from this service, especially during a potentially difficult winter period, call our Helpline on 01872 266383.
Click the PDF below to enlarge.....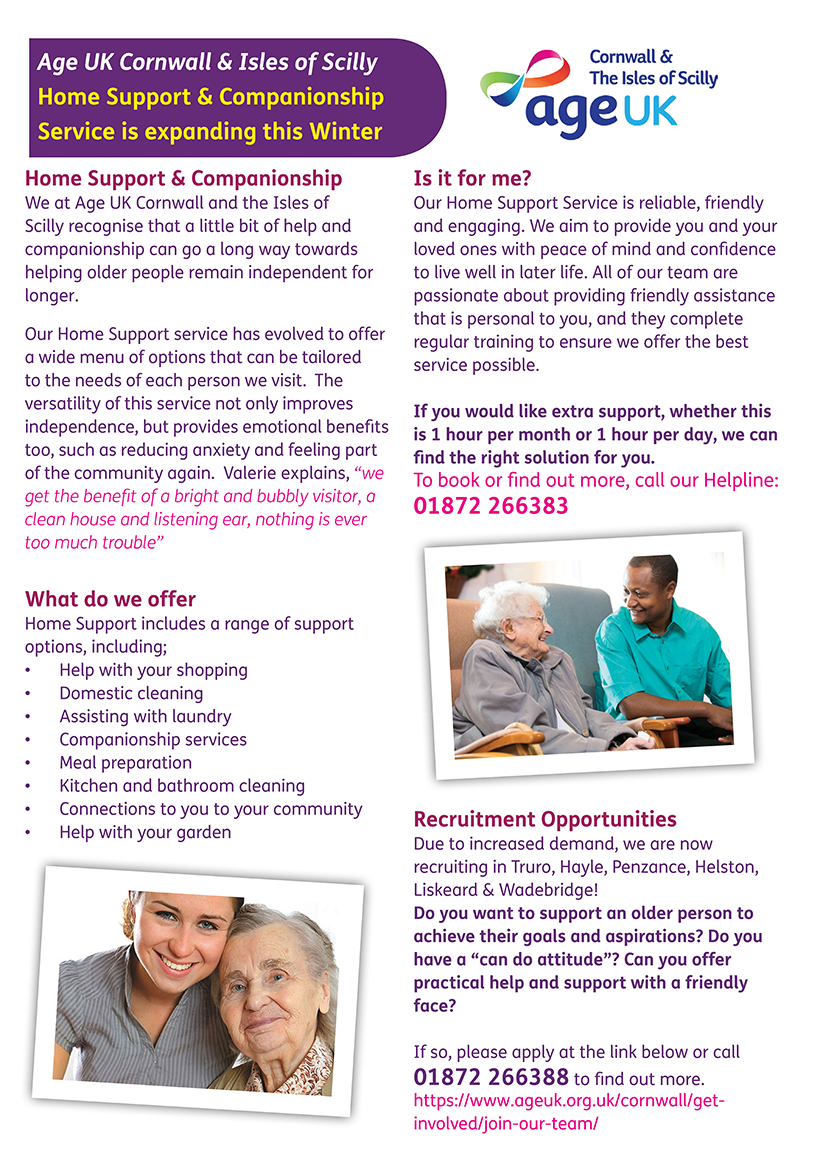 We are calling on our partners, friends, staff & volunteers to generate more awareness of this brilliant service, please share this page and press release far and wide.
This service is available for a small fee and for anyone over the age of 50.