Garden Buddies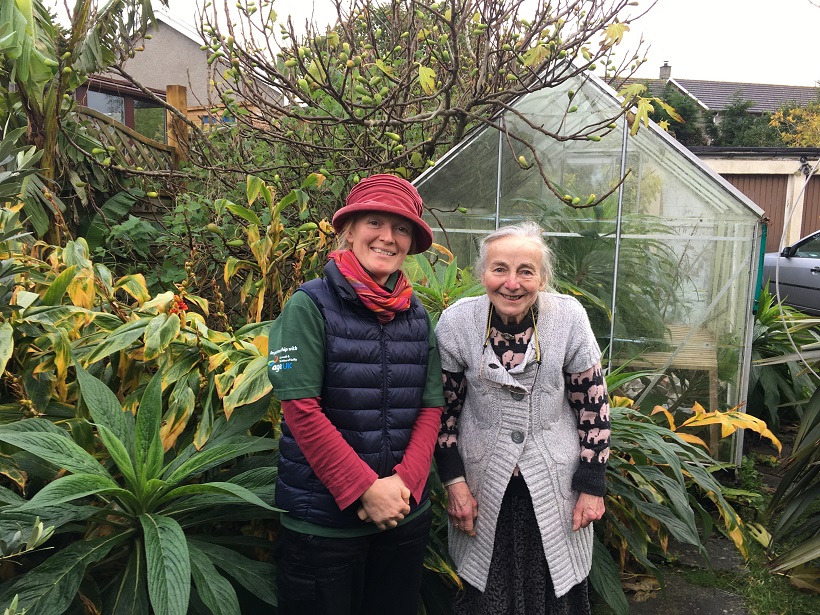 Published on 14 November 2019 12:20 PM
"I am often reminded of how fortunate I am to be in the position of meeting & gathering stories about the amazing work we do. I am constantly inspired by the people we support and the people (that's you) who offer that support, empathy & time." Lee Davies, Marketing & Communications Advisor, Age UK Cornwall.
On the 5th of November, I had the pleasure of sitting down and venturing in the undergrowth with Dianne & our brilliant Gardener, Emma. Their relationship was a joy to behold and they both share so many similar passions, from enjoying wildlife to uncovering new fauna. Most importantly, this friendship has empowered Dianne to get active with her Garden and marvel at the many new discoveries they find.
I want to thank the Gardening Buddies for taking the time to speak with me and for passing on your extensive knowledge of all things GREEN.
Dianne was happy to share her journey and it will sit proudly on the Gardening Webpage soon.