Annual Review 2021 | Inspiring Individuals and Communities to Age Well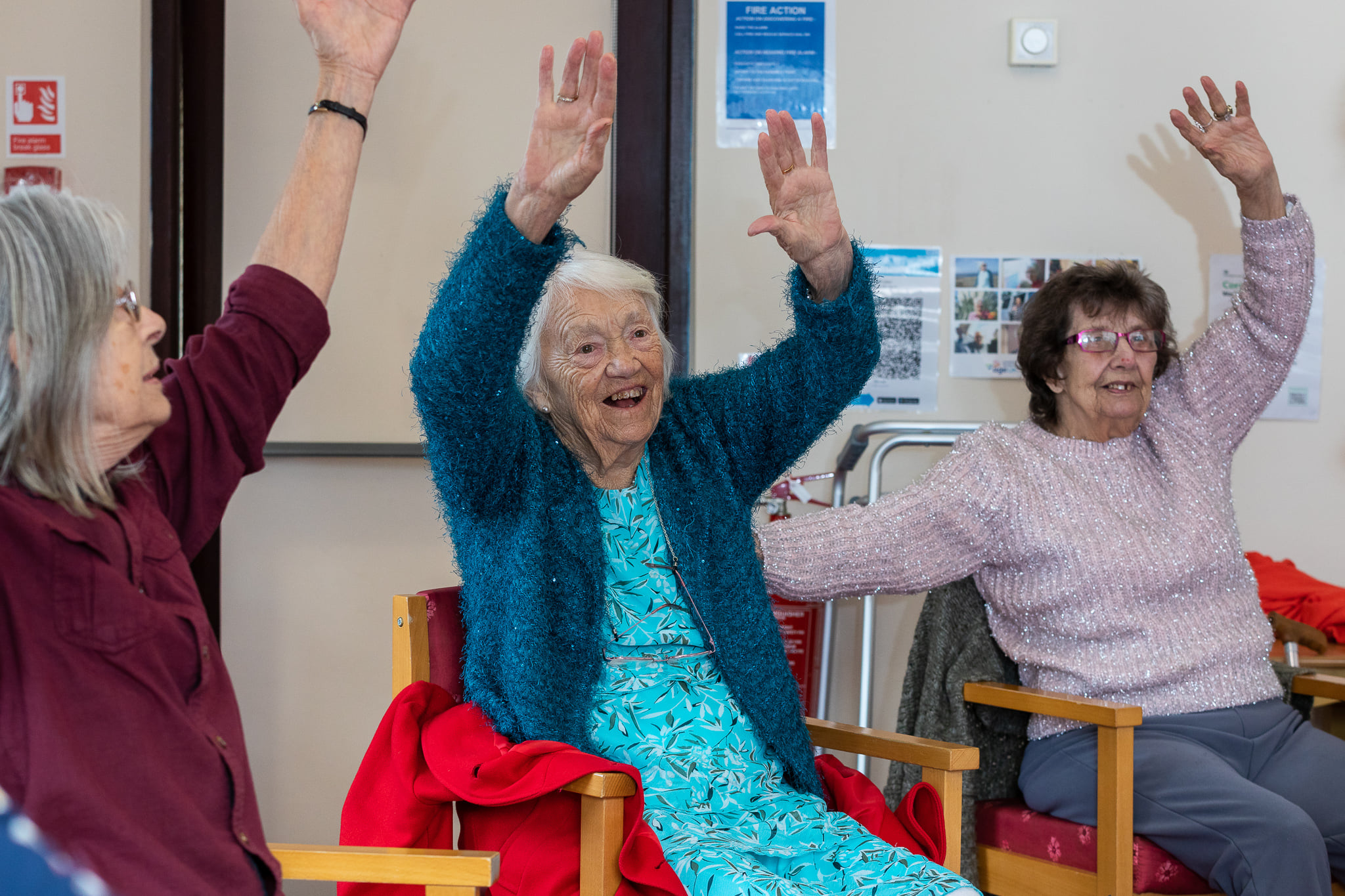 Published on 03 February 2022 08:07 AM
This year, the focus and look of our Annual Review is a little different.
We felt it was important to recognise the journeys of people we support. Edward and Clare have kindly shared their journey and how our services impacted their lives.
To read, enlarge, and share these documents, please click the images below or use the 'Download Me' tab below.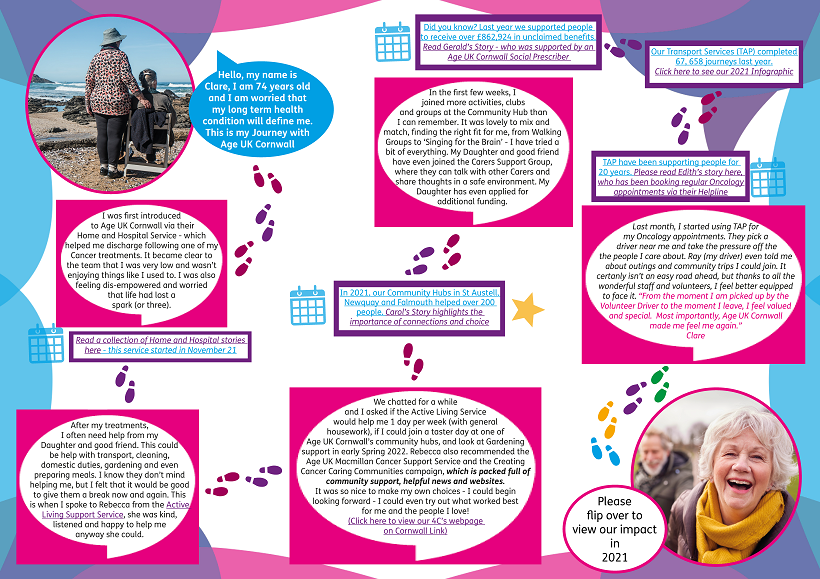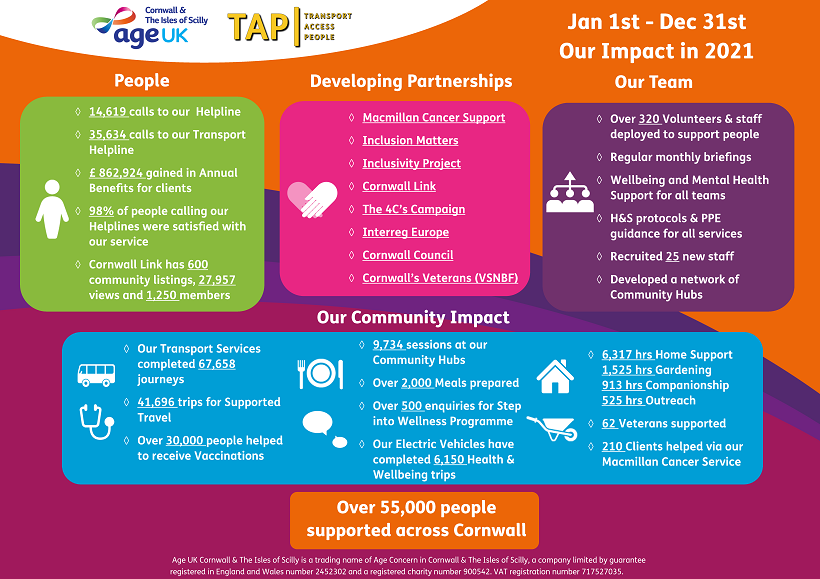 Annual Review 2021 - Download Me
Please click here to view or download any document in this series.