Volunteer Minibus Drivers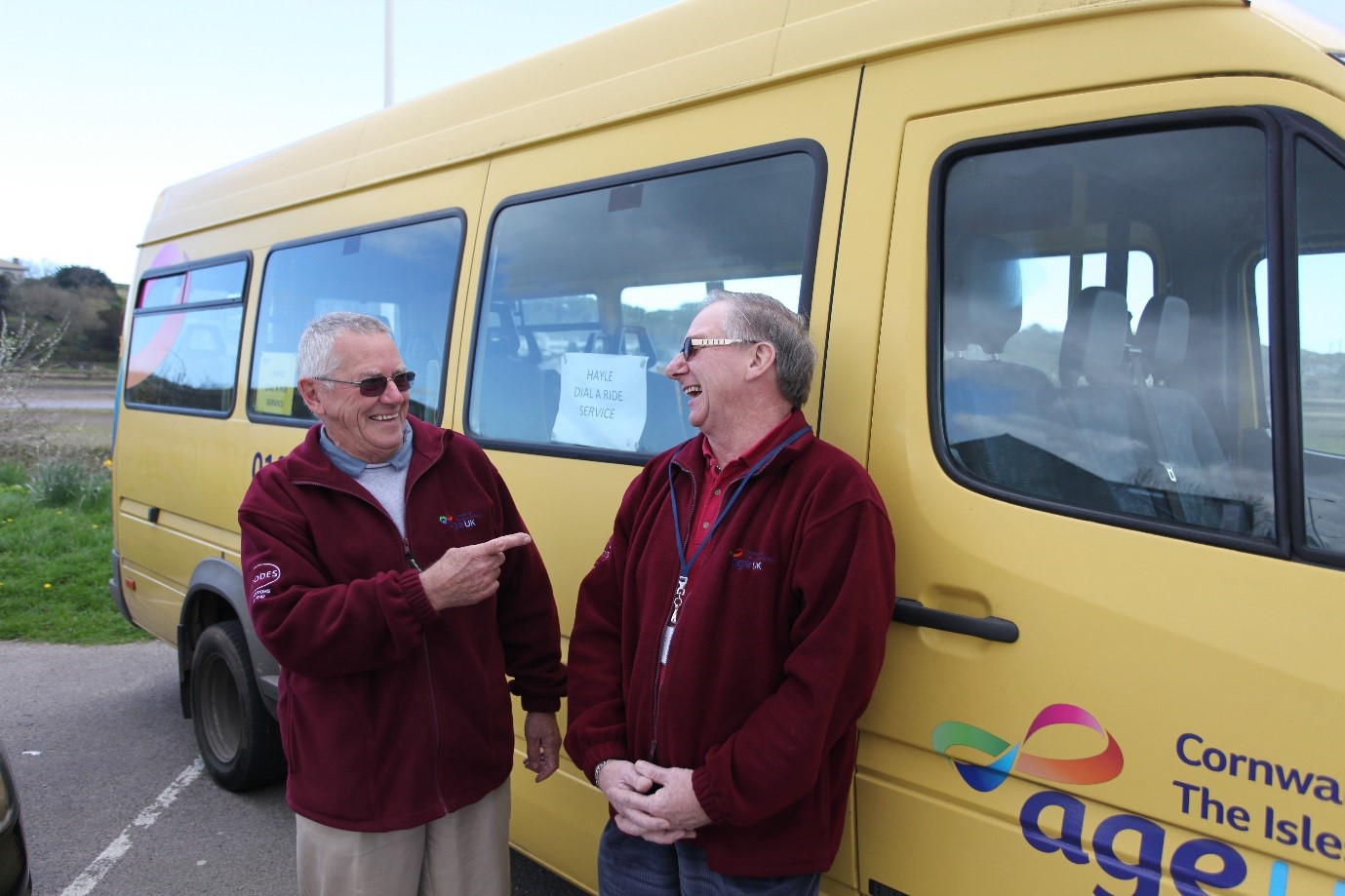 As a Minibus driver, you could provide transport to fight social isolation for a group of people in Cornwall.
What is a Volunteer minibus driver?
Transport is an essential requirement for most people.
For those who are vulnerable and often living in a rural community, it becomes a major factor in their ability to live independent and access the services and leisure opportunities available for them.
All minibus drivers need to be over 24, have experience of driving for 2 years and have a clean driving licence. Midas Training is given and a DBS is required.
Flexible hours are provided to suit the volunteer.
What you will get out of it
It's a great way to make a real difference in the community
You'll be giving something to your community
You get to be part of Age UK Cornwall's volunteer team
You are providing group transport for people that really need it
All your mileage expenses will be paid
A Vital service
TAP is a subsidiary of Age UK Cornwall & The Isles of Scilly. TAP perform an invaluable role in the community, providing individuals, organisations and groups with essential transport service.
DBS & references are required for all our Volunteer roles
Find out more
If you are interested in volunteering for Age UK Cornwall's transport service, please call Ann Lewis on - 01872 266384 or volunteering@ageukcornwall.org.uk
Apply now
You can apply online by clicking this link or contacting our Helpline on 01872 266383 - or via email on volunteering@ageukcornwall.org.uk