Whilst TV campaigns and "celeb involvement" grabs media attention, hundreds of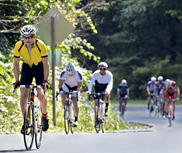 unsung heroes fundraise for their chosen charities.
Support we have enjoyed over the years has varied from parachute jumps to knitting. It has also included coffee mornings, book sales, quiz nights, go karting, fashion shows, music festivals, golf days football matches as well as sponsored walks, runs, swims and cycling.
Fundraising should be enjoyable or satisfying and preferably both. It's down to you what you are happy and comfortable doing.
If you can help us by participating in or arranging an event, we would love to hear from you.

Email: info@ageukcovwarks.org.uk
Click on the Virgin money donate button below and make an online donation to Age UK Coventry and Warwickshire, if you have a PayPal account or a Debit/Credit card .