We are an independent, local charity working in the community to support older people, their families and carers.
Who we are
Our ambition is to make Gloucestershire the best county in which to grow older. We want this to be the case for all people regardless of their background or circumstances.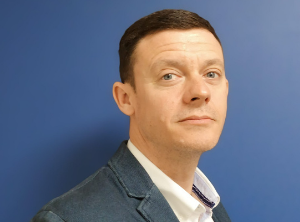 We see ageing as something that our society should value; growing older is not just a fact of life, it is something that brings opportunities for individuals and our community as a whole.
A key part of our work is bringing about a change in people's attitudes and experiences, so that everyone shares our positive view of growing older. We're doing this because negative attitudes towards age and ageing have a damaging impact on the health and well-being of older people.
Through our projects and services, we help people to navigate later life, live independently at home for as long as they wish to and connect socially within their community.
By enabling people to make informed choices, working with others in an innovative way and by challenging unhelpful social attitudes, we can build a fairer society and a better Gloucestershire – for everyone.
How we are funded
As a registered charity, we believe it's important for everyone to understand how we are funded. Securing income to support our activities is an on-going challenge and we currently draw in money in a variety of ways:
Contracts
We are sometimes awarded contracts to deliver specific services or projects. Out of Hospital is our largest contracted service.
Awarded Funds
Some projects are funded by grants following applications we submit. We currently receive grant income from organisations including National Lottery and The Ministry of Defence.
Fundraising and Donations
We rely on raising money through events and activities as well as from kind donations from individuals. Whether that's regular giving, leaving a legacy in your will or a one-off donation, every contribution helps us to make a difference to the lives of older people in Gloucestershire.
How to get involved and support us
If you would like to get involved, there are lots of things you can do to help support the work we do with older peple in Gloucestershire

Our services couldn't run without the help of our amazing volunteer team. We have around 120 volunteers helping us throughout the week. Find out more about our volunteers and how you can become a volunteer too.