Can you help us by saving water?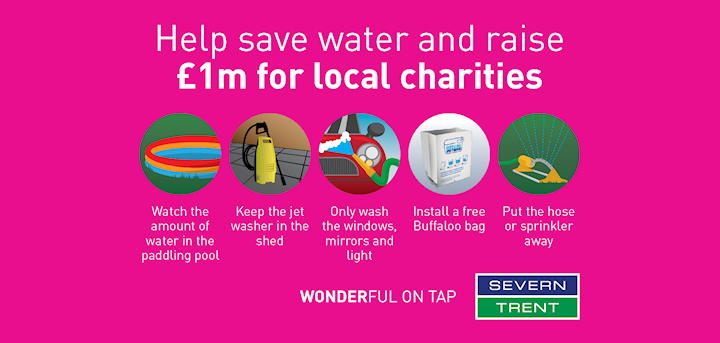 Published on 25 May 2020 12:02 PM
Spending more time at home during lockdown, together with warm weather means demand for water has increased dramatically. Severn Trent have pledged to donate a generous £1m to local charities if we can reach their target of reducing average daily water consumption by 150m litres.
Severn Trent Water has lots of tips and suggestions about how we can save water every day. For more details visit their website at https://bit.ly/2MVxOgR, or download their handy guide.
By saving water, you can make a difference.