Happy Feet Nailcutting Service
Try our Happy Feet Nailcutting service to help you to stay comfortable on your feet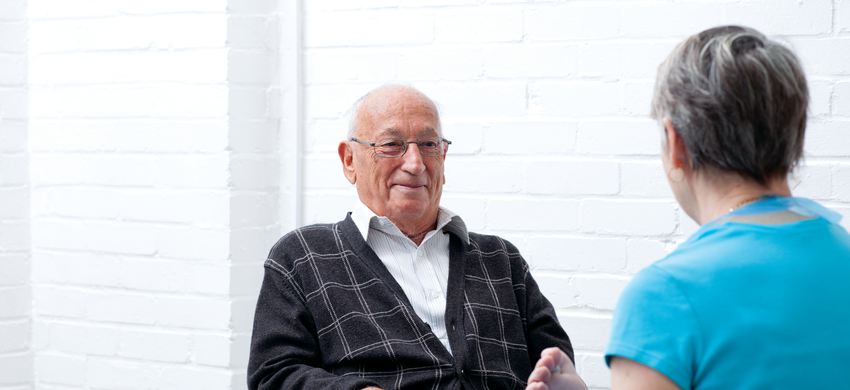 Covid19
Since restarting the service in the time of Covid 19 we have put the following systems in place to ensure your safety and the safety of our staff:
Providing face masks and hand sanitiser

Spacing out appointments to minimise your contact with other patients

Upholding social distancing measures

Client will be expected to take own kit home and clean it
Your nailcutter will be wearing a mask and a visor and there will be a curtain in between you which you will poke your leg through!

There will be alcohol gel there on arrival for you to use. Please do so.

We will be encouraging contactless payment so please bring a contactless card or pre-written cheque.

Upon arrival you will be asked to wash your hands with soap.

Upon arrival we will measure your temperature with a contactless thermometer.
IMPORTANT!
Please do not attend if you have had symptoms in the past 14 days.

Please

don't

arrive before your exact appointment time. There will be no waiting area. We

won't

want you to enter the building before you are due.

Do not be late for the appointment as we will be unable to accommodate you

Where needed, someone can accompany you in but then will need to wait outside. Anyone else not having their nails cut will unfortunately not be permitted to enter the building.
Please try not to touch surfaces

unnecessarily.
To facilitate these new service standards, we have had to make a small adjustment to the price of Happy Feet. The price of your visit is changing from 16 to 18 pounds
Happy Feet is our footcare service to help maintain and improve your independence and mobility. Happy Feet provides a basic footcare service which includes a health assessment of your feet to identify any potential problems, toe nail cutting, removal of hard skin and a mini massage to encourage and improve circulation and wellbeing of your feet. Our footcare specialists are trained by the Reading NHS Podiatry service.
Who can use this service?
This service is for people over the age of 50 who are unable to cut their own nails and do not need a podiatry service.
Not suffering from diagnosed poor circulation (peripheral vascular disease, loss of sensation or nerve damage to the feet).
What does it cost?
We currently charge £18.00* per session. A one-off payment of £15* is also taken at the first session to cover the cost of the client's own personal file and toenail clippers. This equipment will be kept by you and used only for your treatment. It will need to be brought to each appointment, without this equipment we will be unable to cut your nails.
*prices correct as of Sept 20. A price rise has been brought in to cover additional costs from Covid 19.
How does the service works?
We assess your feet and give advice where appropriate, trim and file nails followed by a mini-massage.
How long is the session?
Each appointment takes up to 30 minutes and sessions are held every six weeks. You can book your next appointment at each session.
How do I pay for the service?
We ask that people using the service pay either by bank transfer, cheque or cash for their appointments. If this would cause you difficulties then please discuss it with us.
What if I am unable to keep an appointment?
There is a charge for missed appointments unless a reasonable period of notice is given. This is usually a minimum of one week, unless there is sufficient genuine reason for you not to attend. Proof may be requested.
Where are our sessions?
We currently have venues across Reading,Woodley and Bracknell.
Do you do home visits?
We currently do not provide a service in your home.
One off nailcutting and finger nailcutting.
There may be occassions when you only need a one-off session and we are happy to do this. We also do fingernail cutting as a regular on one-off service.
Gift vouchers.
Surprise and delight your friends and relatives by getting them a gift for a special occassion as a one off or several sessions.
How can I access the service?
You can download an appointment form and return to this office at fcareadmin@ageukreading.org.uk or Age UK Reading, Walford Hall, Carey St, Reading RG1 7JS. For more information please contact the Happy Feet team.
So that we can best meet our clients' needs, Age UK Reading keeps electronic and hard copy records of our contact with you. We will not share information with anyone else without your consent unless we are legally required to.
Other information you may find helpful
Related pages on our website
Related pages on other websites