Rotherham Older Peoples Forum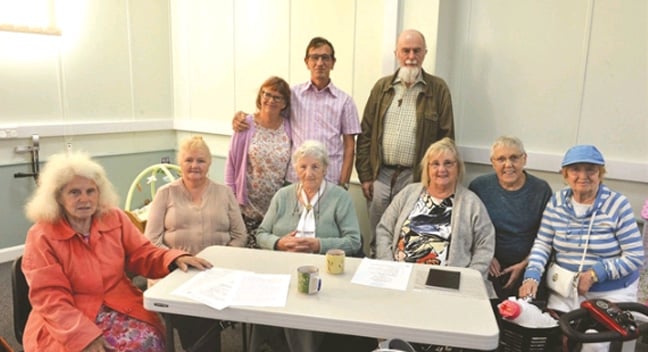 Coronavirus (Covid-19) Updates
View the latest Corona Virus Information.
Our management committe are meeting on-line each Wednesday. We are sending a monthly letter of information and encouragement.
We also invite members to write their stories of how they are spending their days and send them by post or over the phone (contact details are at the bottom of this page).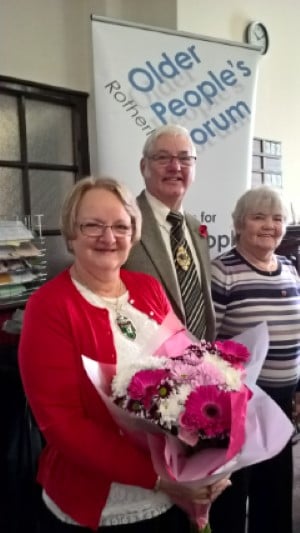 We are a user led organisation committed to tackling the issues facing older people in the Rotherham Borough.
We hold monthly meetings which are open to any resident of Rotherham Borough over 50 years young. We have guest speakers and presentations and undertake consultations and surveys on the issues that matter most to Rotherham's older citizens.
The vision of ROPF is an Age-friendly Rotherham. ROPF provides a voice for older people from all of our communities. We work closely with strategic partners from the statutory and voluntary sectors to ensure that older people's views and ideas are listened to and taken into account in the planning and delivery of services. As members of the forum we are all active within our communities, giving our time and energy on behalf of others whose voices are seldom heard and valued.
Every year we organise an information and advice event on International Older People's Day on 1st October and, working with partners, promote October as Older People's Month in Rotherham. The forum has little regular funding and is reliant on applying for small grants for its day-to-day functions and consultations.
We carry out research and consultations under five themes which involve holding conversations with older people; gathering their views and ideas; plus holding events to provide information and advice. The findings are presented in briefing bulletins which we use to discuss with and lobby the relevant service providers:
We are affiliated to the National Pensioners' Convention and work closely with AgeUK Rotherham.
We also monitor issues and consultations through Silver Voices, Independent Age and University of the 3rd Age.
Many of our members belong to other organisations and user-groups, giving us a wealth of experience, network and influence across the borough.
Our themes are:
Feeling Safe
We work closely with the police and Crime Commissioner, raising concerns and promoting initiatives to help older people feel safe. We have undertaken two pieces of work:
Tackling loneliness
In 2014 we helped to form the Rotherham Less Lonely Partnership and more recently completed a key survey on loneliness in Rotherham's older population.
Being independent
This has involved ensuring older people have good information and advice on available benefits and assistance that can help maintain their independence. We helped campaign against recent proposed changes to attendance allowance and have secured a place on RMBC's Older Person's Strategy Group.
Keeping Active and Well – addressing issues around improving information and communication with healthcare services. We work closely with Rotherham clinical commissioning group giving members a chance to have their say on important changes to health services. Our surveys have included:
Getting involved – raising awareness on available activities and opportunities to get involved and tackling stereotypes by showing older people can be part of the solution to create changes in their local community. Research on this issue:
For more information about our aims and objectives please download a copy of our constitution.
ROPF is completely user led and so dependent on local older people getting involved as much as they are able by:
Contact us
If you'd like to get in touch or for more information please contact our Chairman, David Vickers on 07778 595 144;
Email: Rotherhamopf@outlook.com
Facebook: Rotherham Older People's Forum
Twitter: @_ropf
Other Links
AgeUK Rotherham's advice line - 01709 835214
National Pensioners' Convention – npcuk.org
Independent Age – independentage.org
Silver Voices – silvervoices.co.uk