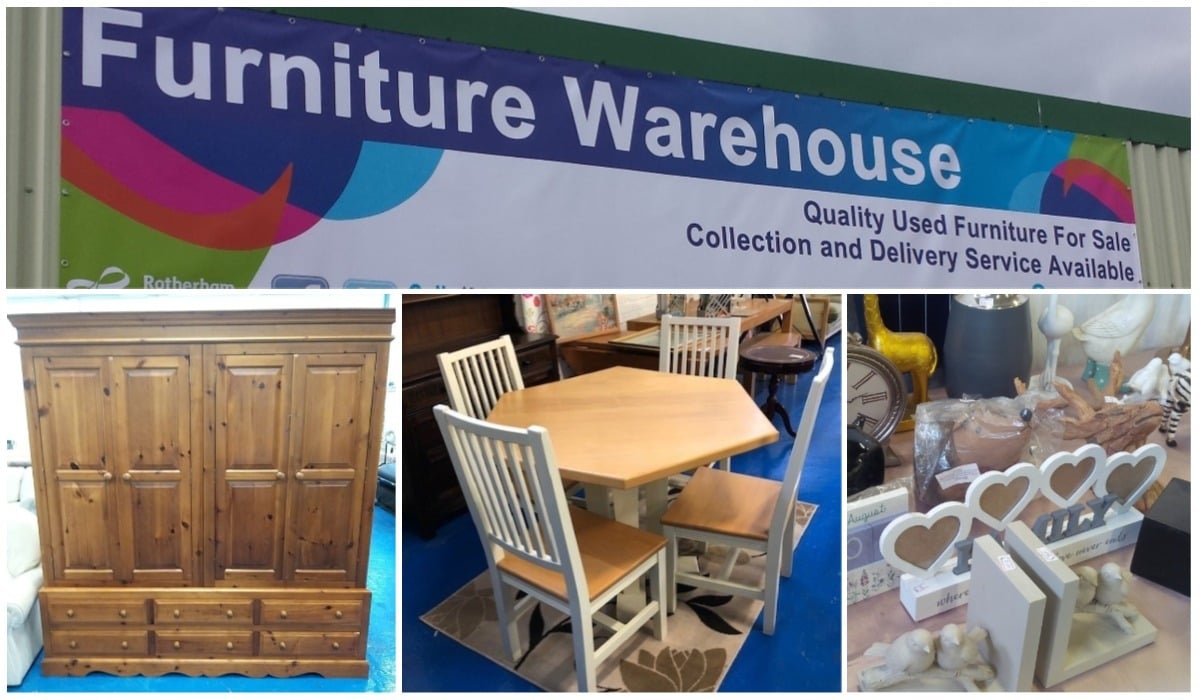 Looking to bag a bargain, declutter your life, or volunteer? You can do all three at our Furniture Warehouse in Rotherham.
About our retail outlet
Age UK Rotherham's Furniture Warehouse on Eastwood Trading Estate, Fitzwilliam Road is a great place to find bargain furniture and a wide range of nearly new, good quality items including clothing, household goods and bric a brac, all at great prices.
Donations
As with all charities, we rely on the generosity of our donors. We can collect larger items of furniture from your home free of charge so give us a call on 01709 786 959 or message us on Facebook @aukrfurniture to arrange a suitable time.
Gift Aid
Age UK Rotherham is a registered Gift Aid charity. If you are a UK tax payer and sign up with us for Gift Aid this allows us to claim a further 25p for every £1 that we receive from the sale of your unwanted items. For further information please call us on 01709 786 959 or ask at your nearest Age UK Rotherham retail store.
Our Retail Outlets
Visit our Furniture Warehouse for high quality furniture, electricals, white goods, books and bric-a-brac.

Visit our Facebook shop to see the items we have in our Furniture Warehouse.

From time to time we received unusual or expensive items, these are normally sold through our eBay shop.