Age UK Rotherham offers a free and confidential information and advice service for older people, their families and carers.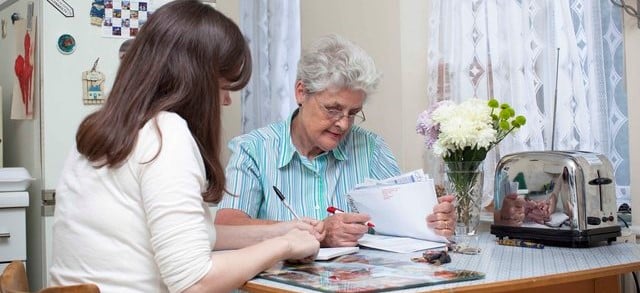 We can provide:
Information factsheets and leaflets
Further contact addresses if specialised help is required
Help with form filling
Benefits information
For more information, contact our team of advisers:
Tel: 01709 835 214
Monday - Friday 9:30am - 3.30pm
Email: reception@ageukrotherham.org

Please note that our office in the Old Town Hall complex has now closed. However, we still have a very active Information and Advice team that can offer telephone advice and also home visits, if required.
From 1st December 2017 Age UK Rotherham's Information and Advice Service will be offered to people above or just approaching their current state retirement age, and their carers. This will allow the Charity to focus on its specialist role within the local advice sector through the provision of information and advice that relates to issues of concern to older people in terms of: maximising income through retirement age benefits, getting support to live independently, and to access the health and social care that they need.
Free booklets and online information
Age UK produces free information guides and factsheets on a wide range of topics, including home adaptations, dementia, and advice for carers. You can find a complete list of guides and factsheets on the Age UK national website.

If you prefer to read information online, the Age UK national website has information and advice on many topics, including how to find a care home, how to avoid scams, and Power of Attorney.
Other websites you may find helpful
If you know an older person who is being abused or who may be at risk of abuse, then you might find information on this website useful. Whether you know the individual involved through your role as a professional, carer, relative or friend, we all have an important part to play in safeguarding them from abuse. Any form of abuse is unacceptable, no matter what justification or reason may be given for it, and it is very important that we are aware of this and know that help is available. Don't let abuse go unnoticed, don't ignore, report it!