Covid 19 restrictions
Our Furniture Warehouse is now open but operating on restircted days/times. Visits will be by appointment only on Thursday or Friday.
Please contact us to arrange an appointment by:
Phone: 01709 786959
or message us on Facebook
Thank you.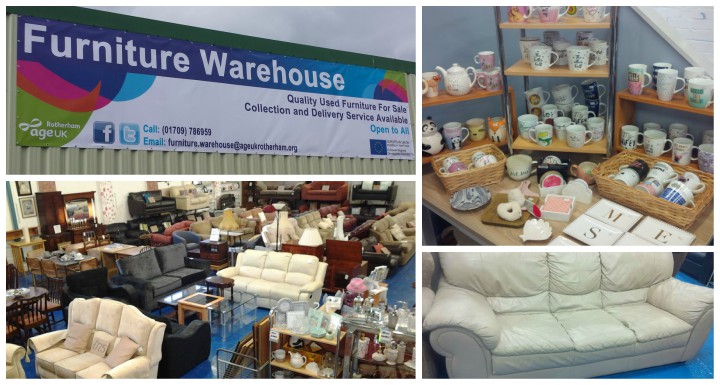 Furniture Warehouse
Our Furniture Warehouse is on Fitzwilliam Road in Rotherham. We stock a large range of furniture and white goods at extremely affordable prices, so if you are looking for 'new to you' piece of furniture pop along to our warehouse and see what we have to offer.
We are a local, Rotherham based charity and money raised at our Furniture Warehouse and shops stays in Rotherham to support our work with older people.
Opening Times:
| | |
| --- | --- |
| Monday | Closed |
| Tuesday | Closed |
| Wednesday | Closed |
| Thursday | 9:00 - 4:00 by appointment only |
| Friday | 9:00 - 4:00 by appointment only |
| Weekends and Bank holidays | Closed |

Contact us
Telephone us on: 01709 786 959
Email us at: furniture.warehouse@ageukrotherham.org
Or come and visit us in store:
Age UK Rotherham Furniture Warehouse, Unit 7 Galax Business Centre, Fitzwilliam Road, Eastwood Trading Estate, Rotherham S65 1SL
Click the map below for directions (google maps)