Knitting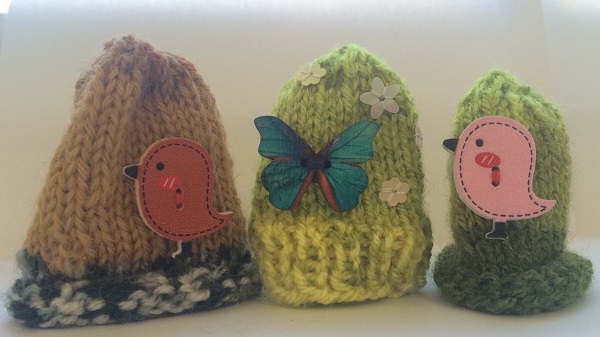 We need volunteer knitters to make little hats for our Big Knit campaign.
Innocent Smoothies place little woolen bobble hats ontop of their smoothies and donate 25p to Age UK for each hat sold. The money raised for Age UK South Gloucestershire is used to help keep people warm in winter and to reduce loneliness.
The basic pattern is easy to follow but please feel free to add your own creative flare. Why not share a photo of your creation with us on social media? Please send your completed hats to our office in Thornbury or drop them off to the charity shop in Kingswood. We can also arrange to collect them from you if transport or mobility is a problem for you.