Visiting/calling volunteer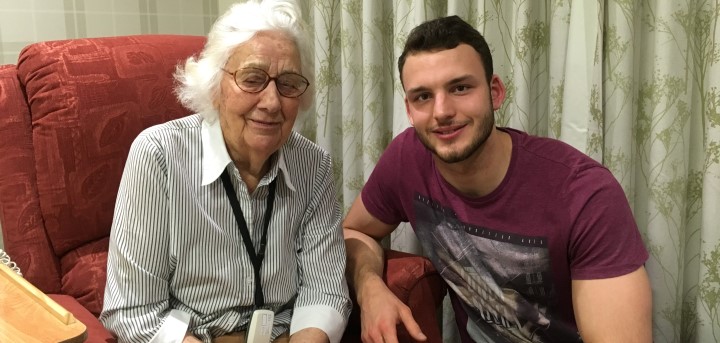 As a visiting or calling volunteer you could provide company and support for a vulnerable older person in Wandsworth.
There are over 10,000 older people living alone in Wandsworth, many of whom are lonely, unable to get out alone or need support after a stay in hospital. There are four ways to volunteer in the community.
Be-a-friend volunteer
As a Be-a-friend volunteer you will be matched with a socially isolated local older person who would like regular visits.
If you have some time in the daytime, evening or at the weekend to spend with someone who rarely has visitors, your visit can be a real life-line.
An ability to listen is vital for this role, along with patience, empathy, reliability and often a good loud voice for those who are hard of hearing!
Time commitment is 1-2 hours a week with a minimum 6 months commitment.
Telephone Volunteer
We now have exciting new opportunities for telephone befriending in our office or from home:
Do you have a few hours to spare to join our wonderful team of telephone befrienders in the office? We desperately need 3 new volunteers who can come in and make calls to benefit lots of our clients who may not otherwise have much of a chance for a friendly chat.

Or perhaps you would like to take part in our pilot one-to-one telephone befriending from the comfort of your home or office? You would be matched with one person to telephone in a regular half hour slot each week and really make a difference to a lonely older person in Wandsworth.
Time commitment is 1-2 hours a week with a minimum 6 months commitment.
Out and About volunteers
Many older people are unable to go out alone often because of loss of confidence or disability; they may use a wheelchair, or need an arm to support them.
Volunteers are needed to help take people out and about locally, maybe to the shops, have a walk in the park or to accompany someone to a doctor's appointment.
You can do the volunteering as and when it suits you as it is arranged on a weekly basis. Even if you don't have a car you can still help with taking people out in a wheelchair. This role will suit you if you are patient and able to empathise with older people's hearing, visual impairments and mobility issues.
Time committment is 2-3 hours a fortnight with a minimum 6 months commitment.
Hospital Discharge volunteer
We are looking for dedicated volunteers to visit older people when they have returned home from hospital. A volunteer can offer some practical assistance, support or just someone to talk to. This could include
Carrying out small tasks around the house.

Helping the older person to do gentle exercises or walk short distances.

Having a cup of tea and a chat.

Accompanying the older person to collect their pension.
Volunteers play a huge part in helping an older person to settle back in and regain their confidence at home. A volunteer would be paired with one older person for 4-6 weeks whilst they settle back at home. Age UK Wandsworth would ask that the volunteer would visit once or twice per week during the day.
Weekdays between 9am – 5pm only. 2-3 hours a week, minimum 3 months
Active Chats Volunteer
We are looking for volunteers to telephone older people for a chat and also run through some seated exercises. You don't need to have experience of delivering exercise, these 10-15 minute exercise sequences have been designed by a qualified personal trainer and physio; full training and a conversation guide would be provided to all volunteers.
Once Lockdown is eased, it would be great if the volunteer felt able to visit the service user to accompany them on their first walks, although this is not essential to taking on the volunteering role.
Time commitment is 1-2 hours a week with a minimum 6 months commitment.