Lord Mayor of Coventry announces Age UK Coventry & Warwickshire as one of three nominated charities for 2019/20
Published on 01 July 2019 10:06 AM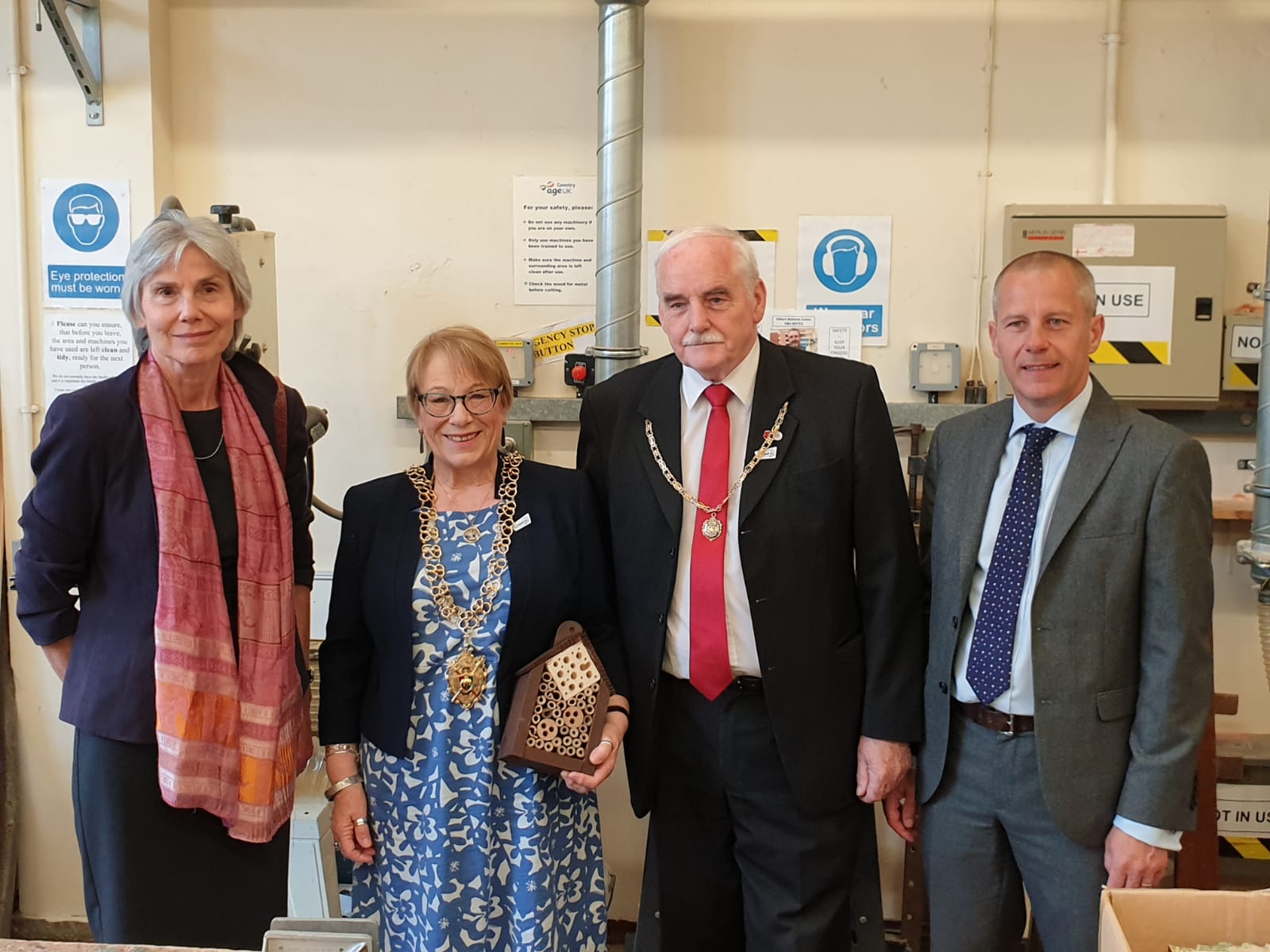 Newly inaugurated Lord Mayor of Coventry, Cllr Linda Bigham, has formally announced that she has chosen Age UK Coventry & Warwickshire (AUKC&W) as one of her three nominated charities for the coming year.
Wasting no time to get involved, the Lord Mayor visited The Gilbert Richards Centre in Coventry on Monday 3rd June to formally begin her work with AUKC&W. Cllr Bigham was interested to learn and experience the activities and services available to older people in the community, and understand how these are working to combat loneliness and isolation.
Joined by AUKC&W Chief Executive Michael Garrett, Co-Chair, Charity Trustee Margaret Egrot, as well as staff, centre users and volunteers the Cllr met and spoke to several of the groups including woodworking, crochet, pottery and computer classes.
Michael Garrett, AUKC&W Chief Executive said "It is a privilege to be nominated as the Lord Mayor's charity and we very much look forward to working with Cllr Bigham over the coming year to demonstrate the huge impact Age UK has on the lives of older people".
It is hoped that the support that will be gained from Cllr Bigham will help to strengthen and build the relationship with Coventry County Council, as well as the wider community to ensure that the charity can reach as many older people needing vital support of services.
For more information about The Gilbert Richard Centre, please visit Our Services/Gilbert Richards Centre or call The Gilbert Richards Centre on 02476 6672911