`I had a lovely walk with my Befriender, she is absolutely delightful. I hope this lasts a long time `
Many older people live alone with little or no social contact which can result in social isolation and loneliness.
We provide befriending to people aged 50 and over.
Our "Friend at Home" Befriending Service is one way of addressing isolation and loneliness by matching you with a "friend at home" who will come along and visit you at an agreed time.
You may just want to sit and have a chat, go for a walk or have somebody attend a community or social activity with you.
The support is provided by our trained, male & female, volunteer "Friend at Home" Befrienders all of who have different experience, skills and backgrounds.
Where is the Befriending service provided?
Tower Hamlets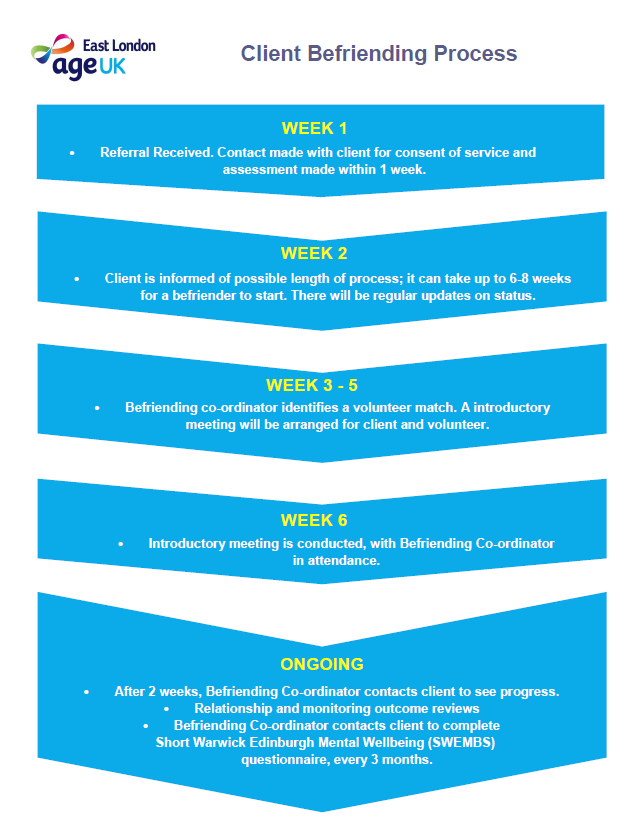 How to contact us
If you are interested in having a "Friend at Home" befriender to visit you please email our befriending team or phone us on 020 8981 7124. If you wish to volunteer please visit the `Get Involved` section.