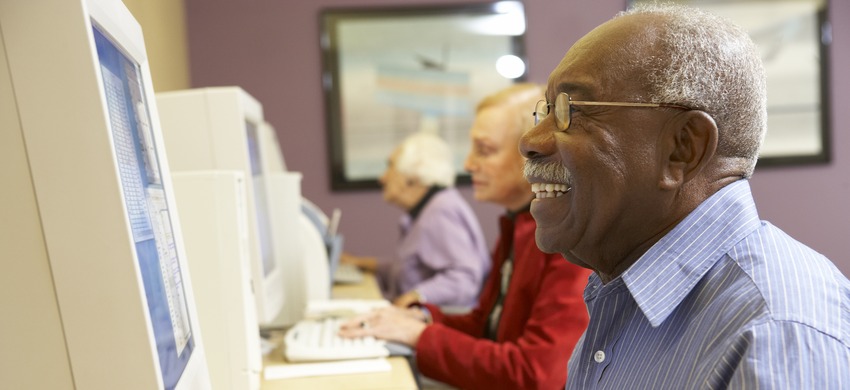 We're a local charity working in the community to support older people, their families and carers. We want everyone to be able to love later life.
Who we are
Age UK East London is an independent local charity. We've been working in our communities alongside older people for over 30 years. We have more than 80 dedicated staff and over 100 regular volunteers helping us to deliver services right across East London.
We are a brand partner of Age UK - the national charity formed from the merger of Help the Aged and Age Concern England.
Our Values
Older people and their carers are our partners in everything we do. We aim to keep our work:
Personal
Safe
Expert
Progressive
Respectful
Where you can find us
We offer services primarily across the London Boroughs of Hackney, Newham and Tower Hamlets and we are currently providing Home and Care services within Waltham Forest, Navigation and Befriending in The City of London and a Handyperson service in Havering.
Visit our Contact us page
How we are funded
We are funded through commissions, grants and donations from the public. We can only continue to provide care and support in our communities with the generous help of our supporters. If you would like to donate please visit our Fundraising page
Workforce Race Equality Standard
We have published our first WRES report.
Click here to download the report.
We offer a range of services to people in later life covering the continuum across changing needs as people age.
All our services promote independent living and are managed thematically under the following headings:
Health and Fitness
User engagement
Day Opportunities
Community Outreach
Information and Advice
Advocacy and Befriending
Home & Care Services
Meet our people
We have a team of 85 dedicated staff members, helping us to deliver information and advice, exercise classes, home visits and provide delicious food in our lunch club. Find out more about them and our Senior team, including our CEO.

Our services couldn't run without the help of our amazing volunteer team. We have over 100 volunteers helping us throughout the week. Find out more about our volunteers and how you can become a volunteer too.
We can only do the things we do with the energy and dedication of our Volunteers, Staff and Trustees.
To join our team we are looking for people who are enthusiastic, professional and want to learn. All our people are empowered and supported to do their job and we expect them to empower and support colleagues to do their job.
Our Future
We want to change things with and for all older people across the whole of East London's vibrant and diverse communities.
We want to work with other organisations and people.
We want the future for all older people in East London to be the best it can be – and we are committed to achieving that end.
Further information
Download our latest annual account.