Organisational Quality Standards
We have been recently awarded as outstanding by the Care Quality Commission.
Click here to see the report.
`I am delighted that Age UK East London has achieved an Outstanding rating overall. what made this service so special was the whole organisation's commitment to keeping people safe and to continually improve the care they received` (Debbie Ivanova, CQC's Deputy Chief Inspector of Adult Social)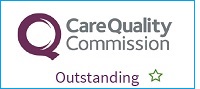 Organisational Quality Standards
We are proud to have achieved the Organisational Quality Standards for local Age UKs in England.
Our achievement of the Organisational Quality Standards recognises the high standard of our performance as an organisation. It certifies that we are a well-governed and effective organisation committed to the wellbeing of older people, our staff and volunteers and to working in partnership with others. The Standards are externally assessed by industry leaders SGS and endorsed by the Charity Commission.
To find out more about our Organisational Quality Standards certification, please contact us.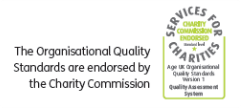 Assessed by SGS United Kingdom Limited