Royal London Hospital Hub
An Hub based at the Royal London Hopsital.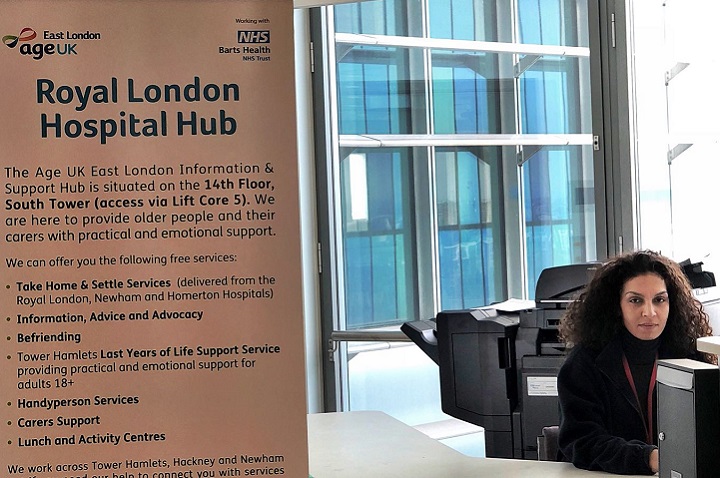 Based on the 14th floor (access South Tower Lift 5), the Royal London Hospital Hub has recently been established to provide a single point of access for both patients and health and social care workers. The Hub provides fast track into services provided by Age UK East London and referrals and signposting to voluntary and statutory partners across East London.