The Service that promotes social contact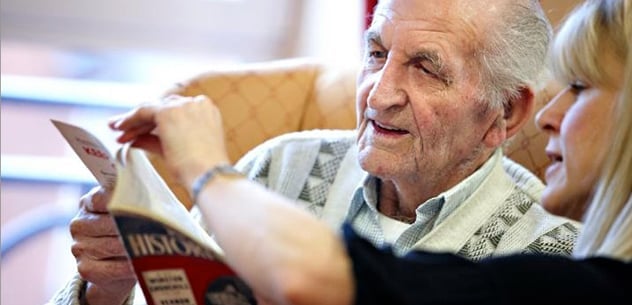 Day Service
The Day Service works on the basis that there are older members of each community who, for various reasons, now find themselves less able to get out unaccompanied but still have the desire to enjoy a day out, share a cooked lunch and join in the activities of the centre which provides the opportunity to spend quality time with others.
The Day Service requirement
Our Day Centre makes an important contribution to community awareness by acting as a preventative measure for problems caused by lack of social contact and stimuli. The centre allows older people to continue to lead an independent life by allowing members choice, control, independence and dignity through various activities and events provided. Members have many opportunities to contribute to the life of the day centre, through activities that encourage self-esteem and self-fulfilment.
The Day centre provides support and friendship for isolated, housebound older people. It also provides meals and refreshments, talks, activities such as crafts, games and bingo, gentle exercise, outings in the summer and, most importantly, social companionship. We also provide transport to and from the centre.An assessment is needed as we don't have provisions for personal care.
There is a cost for the day centre which covers lunch, tea, coffee and biscuits, and a contribution towards transport costs. There will be additional costs for activities such as raffles and trips etc.
What we provide
Attendance at the centre will enable you to make new friends and socialise.
We also do activities such as Bingo, Dominos, quizzes or discussion groups giving you the opportunity to talk to others and join in activities.
We are open on Thursdays and Fridays and places are offered if seating is available on our transport, if a vacancy is available on the day needed and if the service is appropriate to meet your needs.
There is a charge for the service per day. This is a payment towards the cost of:
A drink and toast on arrival
A two course meal,
Drinks with your Lunch
A drink and biscuit in the afternoon.
Transport which includes pick up and dropped off at your own home with an escort.
This is not the true cost of the service but a contribution as the service is subsidised by Social Services.
If you are interested, or would like to make a referral on behalf of someone, please contact the Age UK Hull Day Centre on 01482 591 525 and ask to speak to Sharon.