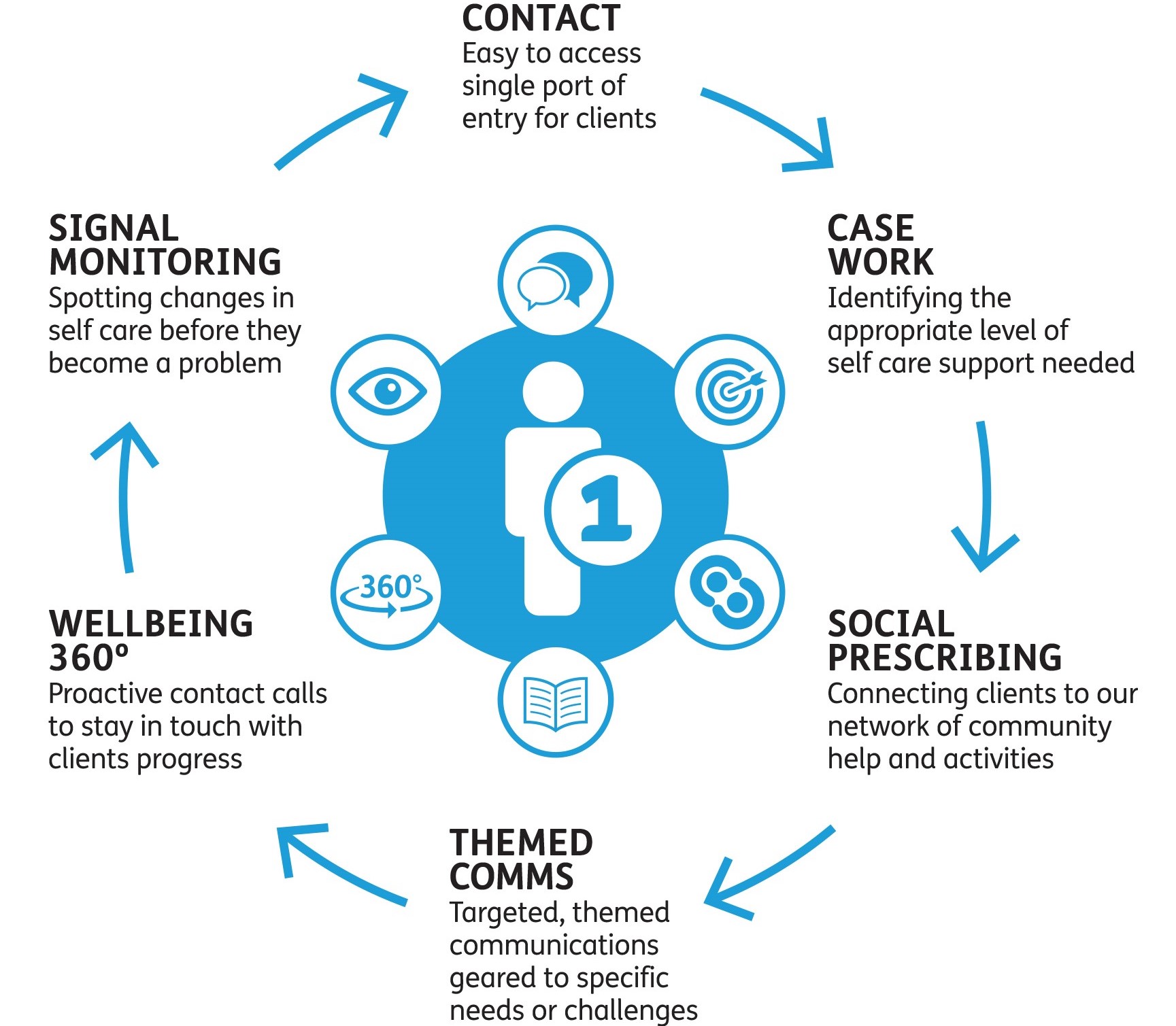 WELLBEING IN 1
Our Mission - helping people achieve a "Good Life"
We're for all Adult ages - we help people aged 16+ needing some support with a health or wellbeing challenge.
Simple as that.
"We recommend patients of all adult ages to Age UK Islington. They offer a source of non medical intervention to help improve the health and wellbeing for patients. That extra level of support helps people reach their goals in life" Dr Claire Phipps, Islington GP.
View our Wellbeing in One FAQ leaflet
Wellbeing in 1 Unwrapped
No forms, no hassle. There's lots under our umbrella but we've kept it simple to. 1 number and 1 email for everyone and everything, we'll listen and then we'll help.

T:0207 281 6018 E:gethelp@ageukislington.org.uk

Casework

Our Casework is based on level of support required - it can range from a piece of information to a number of weeks of intense support including home visits and practical advice and support. From transport, to money to meeting people - it focuses on what matters to the individual.

Social Prescribing

We're well placed to connect people to a wide range of things to make life better - from dance classes to debt advice. We make careful matches and we provide wrap-around support to make connections happen and stick.
We're about Doing Things Properly
Themed Comms

Our targeted themed communications geared to specific needs or challenges are designed to inform and inspire.

Wellbeing 360

We keep in touch with our clients with proactive phone calls over months, years, decades. Picking up issues before they get bigger.

Signal Monitoring

We're designing new ways to pick up signals that things might not be going well. We then act to provide early support.
We Listen. We Help. Let's Talk.