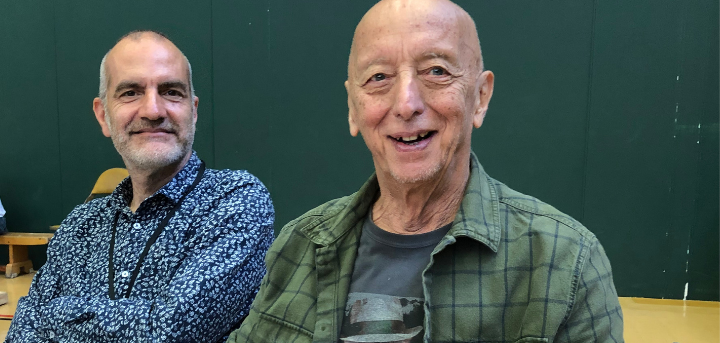 Please note, this service is not available outside Age UK Islington - Head Office's catchment area.
Keep busy, share your knowledge, experience through volunteering, and develop new skills. Find training and start your job search or get support to stay in employment.
Training & finding employment
We can help you to take steps to identify your employment goals and to find the training and opportunities to develop the skills that can help with finding work. There are a wealth of opportunities available for people of all ages living in Islington which we can let you know about! We can support you to find affordable training or possible grants to help achieve your ambitions.
Volunteering
Volunteering can help refresh and develop your skills, whilst giving help to your local community or for a cause that you want to help. Age UK Islington has lots of opportunities to support our work. Whether you like to help with admin, like talking to people on the phone, or have an interest or a skill that you'd like to share, please get in touch with our Volunteering Co-ordinator, getvolunteering@ageukislington.org.uk.
Caring & working
If you're caring for a partner, friend or family member and want to keep your skills up to date, or to explore flexible working opportunities, we can help. Caring can help people to develop skills and grow in confidence and our Carers Hub service can help you to explore employment options that can complement and build on these skills.