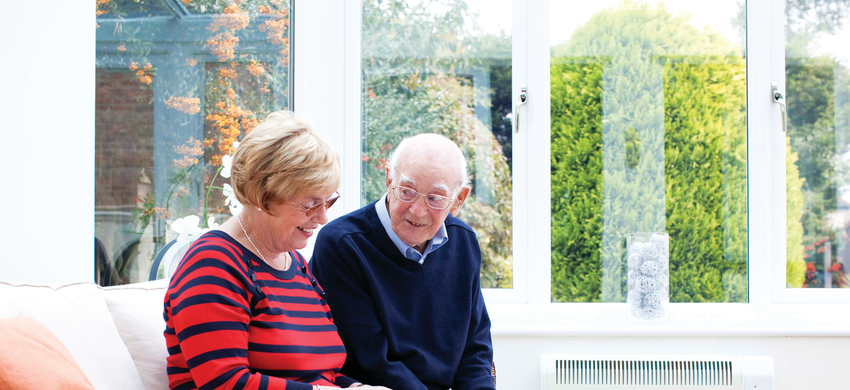 Volunteers are incredibly important and are at the heart of many of our services, helping older people and changing lives. Please see our current volunteer vacancies listed below. Please note we only accept volunteers over the age of 18.
Current Volunteer Roles
Environmental Sensory Communication Champion
Environmental Sensory Communication Age UK Project (ESCAP), which focuses on supporting care homes and Age UK ESCAP Communication Champion Volunteers to meet the needs of residents with sensory impairments. Do you want to make a difference and help. Role Description
Reminder Finder Session Supporter
We are looking for volunteers to support the delivery of our Reminder Finder group sessions for older people living with mild to moderate dementia. Reminder Finder sessions use the principles of Maintenance Cognitive Stimulation Therapy, a proven method of maintaining mental wellbeing and cognitive ability for those living with dementia. The weekly sessions will involve a variety of topics and activities which are aimed at stimulating the mind in a fun and inclusive environment. The volunteer role involves supporting these sessions to run smoothly and effectively and to help create a welcoming, friendly space for participants. Reminder Finder Role Description
Fundraising
We are looking for volunteers to help us raise funds. Don't worry this doesn't have to mean simply standing around holding a bucket. There are lots of ways you can support us behind the scenes, including:
Helping to design and/or writing content for a new newsletter

Helping make new fundraising materials including posters, tickets etc.

Helping plan, organise or run fundraising events such as our annual Carol Concert, fairs or quiz nights to name just a few

Perhaps you're good at crafting and you can help us by making some things we could sell to raise money

Or perhaps you have an interest in social media and you can help us make the most of our current channels
If you have spare time and would like to help, please email lisa.burnett@ageukleeds.org.uk for more information and to arrange an informal chat. You can also click here to download the fundraising volunteer leaflet.
Falls Prevention Class
We hold a number of falls prevention classes at locations across Leeds for older people who are at risk of falling and would benefit from specific excercise. Volunteers would assist the instructer by helping with attendance, monitoring forms, working with individuals to ensure they understand, and that everyone attending is enjoying and making the most of the class. click here to find out more
LGBT Group Volunteer
Out in Leeds is a monthly social group for older (50+) LGBT people which meets at Age UK Leeds as part of the Sage project. We're looking for volunteers to assist group members in the running of the sessions, including planning and running activities, and promoting the group to attract new members. click here to find out more
Information & Advice Drop In Volunteer
We are seeking new volunteers for our drop in advice session which takes place in our city centre office every Tuesday from 10am to 1pm. Our Information and Advice team deal with a variety of enquiries.click here to find out more
Information & Advice Volunteer
Our Information and Advice team deal with a variety of enquiries and there is a role for volunteers to provide telephone or face to face support from our City Centre office. click here to find out more
Attendance Allowance Volunteer
Lots of older people are not currently claiming disability benefits they are entitled to, which can help people to stay independent in their own home for longer. Our volunteers provide home visits and they support they give to complete the forms can increase the chance of a successful claim. click here to find out more
Please return completed application forms to volunteer@ageukleeds.org.uk or our address. Thank you for your support.
Age UK Leeds Bradbury Building Mark Lane Leeds LS2 8JA
0113 389 3000
Older Peoples Engagement Group
Are you interested in, and have views on our services for older people in Leeds?
If so, we need you. We are creating an important new Group which will be the voice of all the outreach functions of our Charity. Reporting directly to the Senior Management Team and the Board of Trustees the Group will be heard at the highest level.
It is to be called the Older People's Engagement Group (OPE) and we are looking for Client Representatives who will be the voice and critical friend of each of the areas they are engaged in. It will require commitment and attendance at regular monthly meetings.
All Age UK Leeds volunteers are offered a full induction. Client representatives also have access to training, informal supervision, briefings and opportunities to participate in social events.
Age UK Leeds will provide specific training on Safeguarding, Professional Boundaries and anything relevant to the role.
All agreed out of pocket expenses such as travel costs will be met by Age UK Leeds.
Please complete the application form below and return to:
Hilary Brockway, Age UK Leeds, Bradbury Building, Mark Lane, Leeds LS2 8JA or email to hilary.brockway@ageukleeds.org.uk.