Age UK Lewisham and Southwark enjoys an open and participative working environment.
We work to our core values of being supportive, professional and enterprising. These are reflected in the way we work with each other, our service users and through our business relationships. Teamwork, collective responsibility and delegated authority are central to this process. A key element of all roles is to develop and maintain the organisation's working ethos.
Age UK Lewisham and Southwark strives to provide a supportive working environment for all staff and volunteers, in order that they can develop personally and professionally and acquire new skills. The contribution made by staff and volunteers in achieving the organisation's goals is recognised by all.
Please do check this page regularly as new jobs will be posted as they become available.
Current vacancies
If you are a good listener, a positive thinker and passionate about supporting older people, we would love to hear from you!
Age UK Lewisham and Southwark offer high profile services supporting people aged 50+ in the borough of Southwark and Lewisham. A large part of what makes the services a success is due to the work of our Navigators, who support people using a person centred approach to address issues with isolation, malnutrition, safety at home and helping people to access the services they need.
The Winter Pressures Navigator is an exciting new role working closely with older people, hospital discharge teams, support staff and local partners to ensure people are being supported holistically following a visit to hospital. The Winter period presents additional challenges to older and frail people and to Health and Social Care services where demand for services, and particularly those of hospital services increase. It is during this period that it becomes even more critical that there are a range of appropriate, timely and proportionate services in place
This is a busy, fast paced and rewarding role; giving you the opportunity to make a real difference. The role is based within a local Southwark-based hospital and at our main office. You will be working closely with hospital-based social workers and a team of friendly and knowledgeable Navigators, Coordinators and Advisors.
| | |
| --- | --- |
| Salary | £23,345 (pro rata) |
| Job type | Full time, 35 hours per week - 5 month fixed term |
| Location | Southwark-based Hospital |
| Closing date | 9am Monday 28th October |
| Interview date | Thursday 31st October |
Age UK Lewisham and Southwark is an accredited London Living Wage employer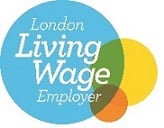 The London Living Wage is set by the Greater London Assembly, and its calculation takes into account the Joseph Rowntree Foundation Minimum Income Standard research in which members of the public identify what is needed for a minimum standard of living. This is then combined with an analysis of the actual cost of living including essentials like rent, council tax, childcare and transport to produce the London Living Wage figure.
Age UK Lewisham and Southwark is firmly committed to the principles of the Living Wage and is delighted to be accredited by the Living Wage Foundation. You can find out more about the scheme on their website.