Age UK Lewisham and Southwark enjoys an open and participative working environment.
We work to our core values of being supportive, professional and enterprising. These are reflected in the way we work with each other, our service users and through our business relationships. Teamwork, collective responsibility and delegated authority are central to this process. A key element of all roles is to develop and maintain the organisation's working ethos.
Age UK Lewisham and Southwark strives to provide a supportive working environment for all staff and volunteers, in order that they can develop personally and professionally and acquire new skills. The contribution made by staff and volunteers in achieving the organisation's goals is recognised by all.
Current Vacancies
Partnership Manager
| | |
| --- | --- |
| Salary | £40,000 per year |
| Contract Type | Permanent, Full-time |
| Application Closing Date | 09:00am 23 March 2020 |
| Interview Dates | Weeks commencing 30th March 2020 and/or 6th April 2020 |
This exciting new post will be responsible for Age UK Lewisham and Southwark's (AUKLS) implementation and management of a new contract which seeks to integrate access to Social Care services with a portfolio of community services and activities working with the voluntary sector COPSINS (Consortium of Older People's Services in Southwark) partnership.
The COPSINS partners are:
Age UK Lewisham and Southwark
Blackfriars Settlement
Link Age Southwark
Southwark Carers
Southwark Pensioners Centre
Time and Talents
The Partnership Manager will:
Provide leadership and management of the new Southwark Older People's and Carers Services Hub
Support the COPSINS partners to successfully deliver the Hub contract in line with the funders' requirements and the Service Level Agreements with AUKLS
Contribute to the overall achievement of AUKLS mission and objectives
For further details and to apply, please see the relevant documents below:
Recruitment Pack (Includes job description and person specification)
Equal Opportunities Monitoring Form
Criminal Record Declaration Form
Completed applications should be sent to HR@ageuklands.org.uk.
Age UK Lewisham and Southwark is an accredited London Living Wage employer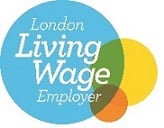 The London Living Wage is set by the Greater London Assembly, and its calculation takes into account the Joseph Rowntree Foundation Minimum Income Standard research in which members of the public identify what is needed for a minimum standard of living. This is then combined with an analysis of the actual cost of living including essentials like rent, council tax, childcare and transport to produce the London Living Wage figure.
Age UK Lewisham and Southwark is firmly committed to the principles of the Living Wage and is delighted to be accredited by the Living Wage Foundation. You can find out more about the scheme on their website.