Age UK Lewisham and Southwark enjoys an open and participative working environment.
We work to our core values of being supportive, professional and enterprising. These are reflected in the way we work with each other, our service users and through our business relationships. Teamwork, collective responsibility and delegated authority are central to this process. A key element of all roles is to develop and maintain the organisation's working ethos.
Age UK Lewisham and Southwark strives to provide a supportive working environment for all staff and volunteers, in order that they can develop personally and professionally and acquire new skills. The contribution made by staff and volunteers in achieving the organisation's goals is recognised by all.
Please do check this page regularly as new jobs will be posted as they become available.
Current vacancies
Community Facilitator
Are you committed to improving the lives of vulnerable adults? Age UK Lewisham & Southwark has a brilliant and rewarding opportunity for an enthusiastic and committed individual to make a real difference as a Community Facilitator.
In this role you will work with a highly effective team of Community Facilitators and Community Development Workers to respond to the needs of vulnerable adults living in Lewisham. Working with vulnerable adults over 18 you will create and implement person-centred plans to improve individuals' physical and mental health and wellbeing. This role will allow you to gain a broader understanding of Health and Social Care and build experience working in the voluntary sector.
The ideal candidate will have excellent interpersonal skills, up-to-date knowledge of the person centred approach to health and social care, and knowledge of the issues and challenges affecting people using Social Care services. You will demonstrate highly-developed organisational and administrative skills, and a thorough understanding of customer care.
| | |
| --- | --- |
| Salary | £22,644 |
| Job type | Permanent: 32 hours/week |
| Location | Across Lewisham |
| Closing date | 9am, Monday 25th February |
| Interview date | Thursday 28th February |
Finance and Operations Assistant
Age UK Lewisham & Southwark are seeking an enthusiastic and driven Finance & Operations Assistant.
This is a rewarding role for anyone looking for a varied work load. Working as a member of our Finance Team you will provide vital finance and accounting support to the charity. In addition you will provide operational support to ensure the smooth running and continuation of AUKLS' vital services for older people in our boroughs.
The successful candidate will have excellent numeracy skills, show great attention to detail and interpersonal and communication skills (both written and verbal), have good I.T skills and knowledge, be able to work on their own initiative, be flexible, self-motivated and adept at problem-solving.
| | |
| --- | --- |
| Salary | £19,201 |
| Job type | 35 hours/week |
| Location | Across Lewisham and Southwark |
| Closing date | 9am, Monday 18th February |
| Interview date | Friday 22nd February |
Age UK Lewisham and Southwark is an equal opportunities employer and positively encourages applications from suitably qualified and eligible candidates regardless of sex, race, disability, age, sexual orientation, gender reassignment, religion or belief, marital status, or pregnancy and maternity.


Please send your completed forms to hr@ageuklands.org.uk by the date indicated.
Age UK Lewisham and Southwark is an accredited London Living Wage employer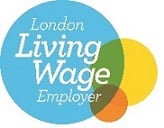 The London Living Wage is set by the Greater London Assembly, and its calculation takes into account the Joseph Rowntree Foundation Minimum Income Standard research in which members of the public identify what is needed for a minimum standard of living. This is then combined with an analysis of the actual cost of living including essentials like rent, council tax, childcare and transport to produce the London Living Wage figure.
Age UK Lewisham and Southwark is firmly committed to the principles of the Living Wage and is delighted to be accredited by the Living Wage Foundation. You can find out more about the scheme on their website.