Find out here about activities and events taking place at Age UK Lewisham & Southwark.
Outings and events coming up...
Age UK Lewisham & Southwark events

Age UK Lewisham and Southwark runs a wide range of activities and events in the local community, as well as trips for members further afield. You can find details on this page.

Our Healthy Living Service is working with a variety of partners to provide a range of events throughout 2019. Click the link below for details!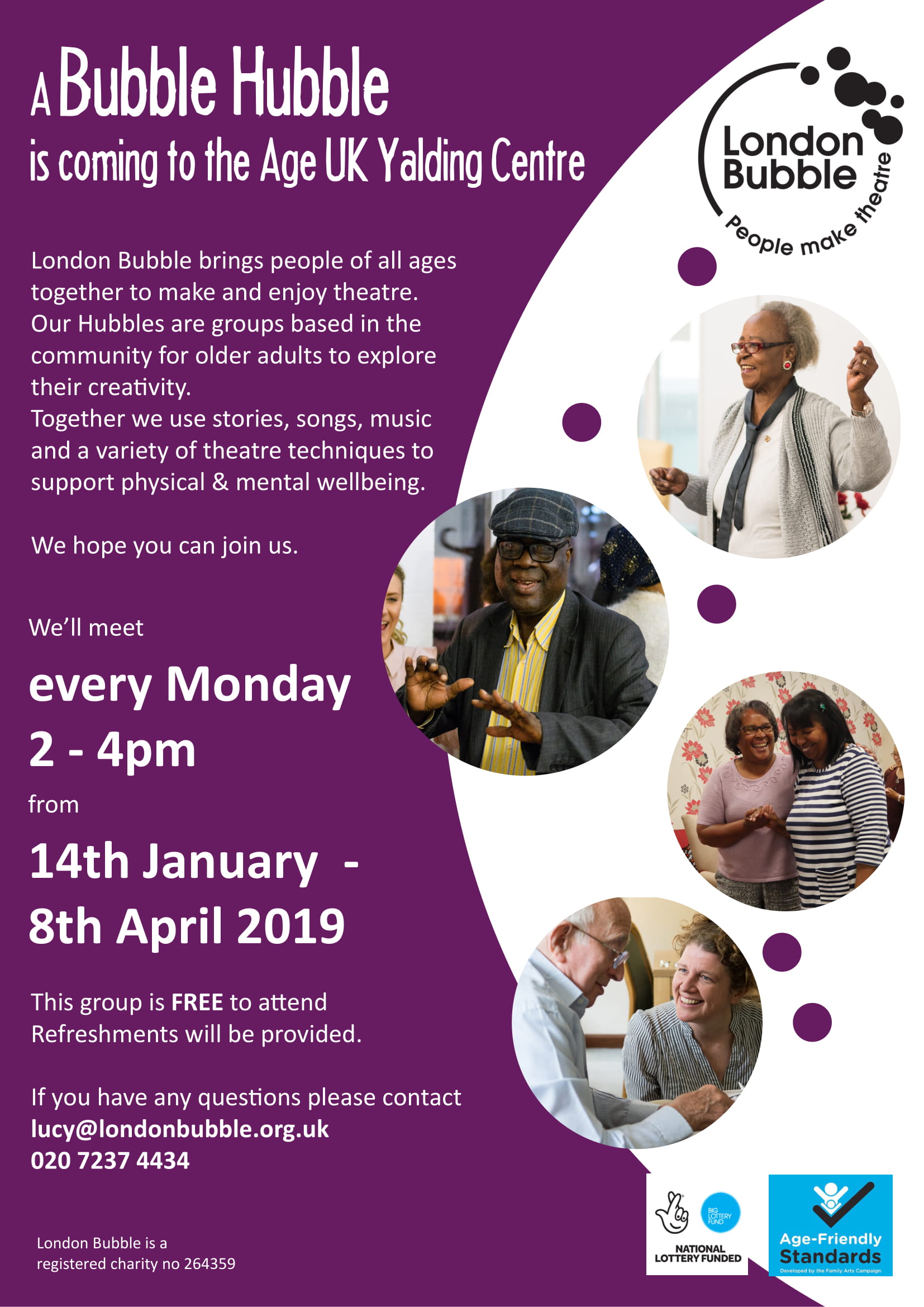 Our Yalding Healthy Living Centre runs a variety of courses which you may enjoy
You can book places upon these courses through Event Brite, and can find links to them below.
IT for Beginners - new course starting March12th!
Unsure how to use a computer?
Come and learn the basics of using a computer and gain the confidence that has been missing.
This course is free to attend for those in receipt of any benefits
Come and learn why food hygiene is important and receive an accredited certifcation of successful completion of test paper
This course is free to attend for those in receipt of any benefits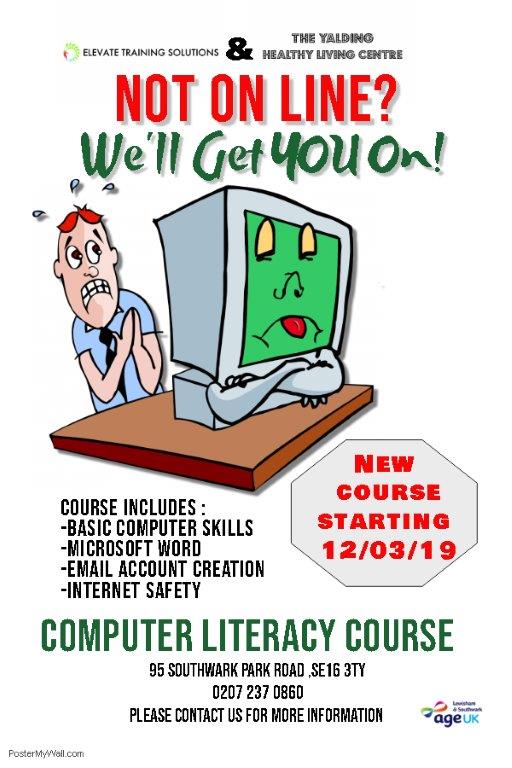 Regular activities
Visit our Healthy Living Centre in Bermondsey for a range of activites.

The Latin American Elders group meets on Wednesdays and Fridays from 3:30pm at our Stones End Day Centre for activities and conversation

We have many activites and events running for our members at the Stones End Day Centre.
We are delighted to now offer Drop-in Art Sessions on the afternoon of the last Tuesday of the month. Run by artists from the Dulwich Picture Gallery, these workshops are open to all, but specially adapted for older people with early stage dementia, their families, friends are carers.

Please contact us if you'd like to attend, by emailing Chuck at Yalding or Kelly at DPG by using the links above.