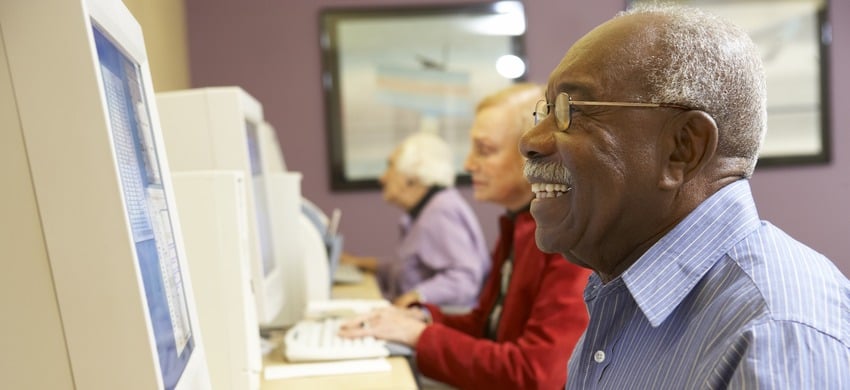 Age UK Lewisham and Southwark is a local charity working in the community to support thousands of older people from a varitey of ethnicities and backgrounds a year.
What we do
Age Lewisham & Southwark is always working to improve later life for many older people who face common challenges with care, illness, isolation and finance.
We provide a wide variety of services in the Boroughs of Lewisham and Southwark including day care, healthy living, help at home, information and advice, outreach and volunteering. These services are mostly available to anyone aged 50 and over, though a small number of services are only available to over 65s.
Find out more about what we do and read case studies
Find out more about our services
We are very passionate about delivering services that empower and support the needs of the most vulnerable and isolated older members of our community.
Our mission
Age UK Lewisham and Southwark exists to improve life for older people, especially those who are frail. We believe that to be effective we must operate on a big enough scale that we can make a significant difference and be influential with both boroughs and other providers.
We believe that being involved in the provision of services qualifies us to comment on the performance of others on the basis of actual knowledge and relevant experience.
Our values
To seek to ensure the highest quality of life for older people in need of support
To enable the voices of the full range of older people to be heard
To enable older people to contribute to community life and prosperity
To bring state of the art approaches to work with and for older people
To ensure the highest quality standards of governance, leadership and management of Age UK Lewisham and Southwark
Annual Report
You can download our Annual Reports below.
Annual Report 2016 - 2017 [PDF, 318KB]
Annual Report 2015 - 2016 [PDF, 161KB]
Annual Report 2014 - 2015 [PDF, 1,219KB]
Annual Report 2013 - 2014 [PDF, 917KB]
Annual Report 2012 - 2013 [PDF, 766KB]
Annual Report 2011 - 2012 [PDF, 729KB]
Annual Report 2010 - 2011 [PDF, 732KB]
Annual Report 2009 - 2010 [PDF, 2,362KB]
Our services
Click here to view the full range of services we provide in Southwark and Lewisham!
Meet our people
We have a team of 40 dedicated staff members, helping us to deliver information and advice, S.A.I.L. referrals, home visits and providing delicious food in our day centre. Find out more about them and our leadership team, including our CEO.

Our services couldn't run without the help of our amazing volunteer team. We have over 100 volunteers helping us throughout the week. Find out more about our volunteers and how you can become a volunteer too.