Bereavement Support: Late Spring Oxfordshire

Coping with bereavement can be shattering and will affect all of us at some point in our lives. We know that everyone experiences grief differently and that how they do is determined by many different factors eg our age and personality, our cultural background and religious beliefs, our previous experiences of bereavement, our circumstances, our relationship with that person and how we cope with loss etc. Facing the loss of someone special is difficult and can be painful. After a person has died there are many changes and adjustments to be made by those left behind. The person, or family, that has been bereaved will often need time, space, practical and emotional support as the weeks and months progress.
Here in Oxfordshire we offer:
• A Bereavement How to Guide
• Late Spring Bereavement Support Groups (at present suspended due to Covid-19 restrictions, please ring us on 01235 849434 if you would like us to let you know when they re-start)
New from 1st November 2020 and running within Covid-19 guidelines
Late Spring – In Touch: Bereavement Information and Telephone Support line
One Step at a Time: short and gentle walks in the company of others
Count the Memories not the Calories: an opportunity to meet with others over food
Let's reflect packs: monthly themed packs delivered to your home
Virtual Late Spring Groups: an opportunity to come together online with others who understand. You can also join by phone too so all are welcome.
'How to Help: A Bereavement Support Guide'
The simple truth is that we will all find ourselves in conversations with people where the topic of bereavement may be raised and often when we least expect it. It is really important that we know how to respond. This guide has been created to help you feel more confident to know what to say when talking with a person who has been bereaved and to know what support exists here in Oxfordshire. We hope that this simple guide will offer some advice on what to say and what not to say. Give you a brief overview of what the person you may be talking to will be going through as well as the confidence to know what support exists in Oxfordshire that you can signpost on to and link the person you are talking to up with. You will also find links at the bottom of this page to other useful websites.

In addition it also reminds all of us, talking with a person who has been bereaved, to look after ourselves too. Remember that grief 'belongs' to the person that has been bereaved. Do not be tempted to absorb their pain and sorrow rather remember that you have the opportunity to offer a listening ear and a warm heart to a person who is grieving.
Late Spring – In Touch (Bereavement Information and Telephone Support)
Bereavement can turn our worlds upside down and often just knowing there is someone you can talk to helps. By phoning 01235 426600 (Monday to Friday) you will be able to talk to one of our Late Spring team of facilitators or Ambassadors…all of whom will be able to listen and talk to you. They will be able to link you up to all the information and support that is available (whether from us or other partners) and also arrange for you to receive a regular call moving forward if that would help. The In Touch team are here to offer a listening ear. This is not an emergency line and if you need help in an emergency we would encourage you to ring your GP, 101 or 999
One Step at a Time
We know that sometimes being with other people is all that you need to help you get through. These short (no more than a mile) and gentle walks have been designed to offer you the opportunity to chat with, or simply be in the company of, others who have been bereaved and who will understand. In line with Covid-19 restrictions each walk will have no more than 6 of you in attendance (one late Spring facilitator plus 5 others). We will be asking you to ring and pre-book that you are coming. Because the walks will be outdoors you will not be required to wear a face mask unless you would prefer to do so. We suggest that you bring with you a small bottle of water to keep you hydrated. Walks will take place monthly initially and will happen whatever the weather. Phone 01235 849434 or email latespring@ageukoxfordshire.org.uk
Count the Memories not the Calories:
Following social distancing and Covid-19 guidelines we would like to invite you to join us at a Late Spring Brunch, Lunch or Afternoon Tea. Each session will have a maximum of 6 people (including the facilitator) and will run at a local venue (eg a café / pub or restaurant) on one of their 'quieter days'. The last few months have taken away many of our normal opportunities to come together and meet with others who have also been bereaved, share experiences, hints and tips on how to cope following the death of our loved one as well as simply enjoy the company of others. So, we would like to offer the opportunity for you to meet with a few others local to you, get to know them and hopefully you will be able to swap contact details and arrange to meet up together moving forward. Please contact the Late Spring Facilitator named below for your local area direct for information on what sessions are running, book in or express an interest in joining one and they will let you know when the next one is happening. As per Covid restrictions we will be asking you to wear face masks when indoors, unless seated, sign in to the track and trace as per venue instructions and let us know before you arrive if you have had any symptoms (in which case we will re-book you to an alternative date) Phone 01235 849434 or email latespring@ageukoxfordshire.org.uk
Let's Reflect Packs
Whilst our Late Spring groups are unable to run due to Covid restrictions, we thought we would bring the group sessions to you…Why not sign up to receive our new monthly 'let's reflect packs'…jammed pack full of thoughts and things to do and all based on a theme/topic…we hope that these will help you work through different elements of grief and bereavement. All come with a simple journal and pen to enable you to write down your thoughts and reflections. If you would like to receive a 'Let's Reflect Pack' please email latespring@ageukoxfordshire.org.uk or give Petra a ring on 01235 849434
Virtual Late Spring Groups (that you can also phone in to and join in with)
These will be running from November on a monthly basis and will offer the opportunity to come together over Zoom with others who have been bereaved. They will follow a monthly theme so would work well in conjunction with the Let's Reflect Packs. Each session will be facilitated by one of the Late Spring team. If you would like to join us at one of these sessions please email Petra at petraboualem@ageukoxfordshire.org.uk or phone her on 01235 849434 and she will send you the zoom details. If you have a computer, tablet or smart phone but have never used 'zoom' we can send you a simple 'how to' guide to help you feel confident to give it a go and be involved. If you do not have access to a computer etc you can still phone in using your normal phone…we will send you details of how to do this and look forward to welcoming you along.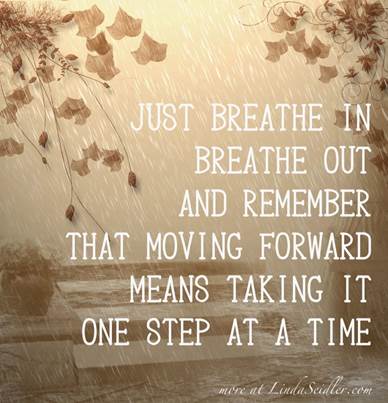 Late Spring Bereavement Support Groups
We are not a counselling service, but offer an opportunity for people to meet with others in a warm, friendly, and supportive environment.
Each group aims to meet twice a month for a couple of hours in a local venue. Over coffee and cake, together we look to the future without forgetting. Within the groups, we provide an opportunity for you to talk about and remember openly your loved one. These sessions are facilitated by a member of our community team and occur in relaxed and friendly settings with others who understand about how being bereaved can make you feel, simply because they are 'feeling it too'.
The groups give you the opportunity to just be yourself as we gently stroll together along the journey we all face following the death of a loved one.
Finding your local group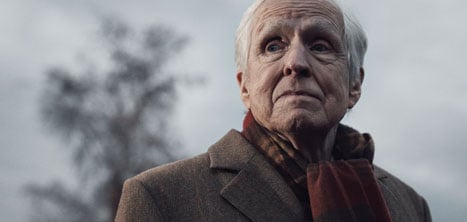 Below we have listed each support group that we have running throughout Oxfordshire. If you are planning to join one of the groups for the first time, or if you would like more information regarding any of the groups listed below, please call our office on 01235 849 434.
All are welcome.
Abingdon
When: The second and fourth Thursday of each month, 2pm - 3.30pm
Where: 178 Oxford Road, Abingdon, OX14 2AE
Banbury AM
When: The 2nd and 4th Tuesday of each month, 10am -11.30am
Where: Wesley Room, Marlborough Road Methodist Church, OX16 5DB
Banbury PM
When: The 1st and 3rd Tuesday of each month, 2pm -3.30pm
Where: Community Room at Waitrose & Partners, Southam Road, Banbury, OX16 2FW
Bicester
When: The first and third Tuesday of every month, 10am - 11.30am
Where: Meeting Room 2, Emmanuel Church, 1st Floor (lift available), 2 Barberry Place, Bure Park, Bicester, OX26 3HA
Blackbird Leys
When: The first and third Wednesday of every month, 10.30am – 12pm
Where: Blackbird Leys Community Centre, Blackbird Leys Rd, Oxford OX4 6HW
Burford
When: The first and third Thursday of each month, 11am-12.30pm
Where: Gauntlett Room at Warwick Hall & Cafe, Church Green, Burford, OX18 4RY
Carterton
When: The first and third Wednesday of each month, 1pm-2.30pm
Where: Carterton Library, 6 Alvescot Rd, Carterton OX18 3JH
Chipping Norton
When: The second and fourth Friday of each month, 10.00am - 11.30am
Where: Front Room, Highlands, 73 Burford Road, Chipping Norton, OX7 5EE
Didcot
When: On the 1st and 3rd Wednesday of the month from 2pm to 3.30pm
Where: All Saints Youth and Community Hall, Roman Place, Didcot OX11 7ER

Faringdon
When: The second and fourth Monday of each month, 10am-11.30am
Where: Old Town Hall, Market Place, Faringdon, SN7 7JA
Grove
When: The first and third Monday of each month, 10am - 11.30am
Where: Meeting Room at Grove Methodist Church, Main Street, Grove, OX12 7JY
Headington
When: The second and fourth Thursdays, 2pm – 3.30pm
Where: Headington Methodist Church Hall, New High Street, OX3 7AQ
Henley-on-Thames
When: The second and fourth Tuesday of the month, 2pm – 3.30pm
Where: Community Centre and Baptist Church, 55 – 57 Market Place, Henley-on-Thames
RG9 2AA
Kidlington
When: The first and third Thursday of the month from 2pm-3.30pm
Where: Kidlington Methodist Church, Oxford Road, OX5 2BP

Milton-Under-Wychwood
When: The second and forthTuesday of each month, 10.30am - 12.00noon
Where: Wychwood Library, 29 High Street, OX7 6LD
Sonning Common
When: The first and third Tuesday of the month from 2pm-3.30pm
Where: FISH Volunteer Centre, Springhill, Kennylands Road, Sonning Common, RG49NT
Southmoor
When: The second and fourth Friday of each month, 10am – 11.30am
Where: St John the Baptist Church, Abingdon Road, Kingston Bagpuize, OX13 5AY
Tackley
When: The second and fourth Thursday of the month from 1.30pm-3pm
Where: Tackley Methodist Chapel, Lower Hades Rd, Tackley OX5 3BE
Thame
When: The second and fourth Wednesday of each month, 10.30am – 12pm
Where: Thame Girl Guide Headquarters OX9 2EP
Wheatley
When: The first and third Wednesday of the month from 2pm-3.30pm
Where: Meeting Room at Wheatley United Reform Church, High Street, Wheatley, Oxford OX33 1UE
Witney
When: The second and fourth Thursday of each month, 10am - 11.30pm
Where: The Wesley Room, High Street Methodist Church, Witney, OX28 6HG