Bereavement support groups:  Late Spring
About Late Spring
We are not a counselling service, but an opportunity for people to meet with others in a warm, friendly, and supportive environment.
Each group aims to meet twice a month for a couple of hours in a local venue. Over coffee and cake, together we look to the future without forgetting. Within the groups, we provide an opportunity for you to talk about and remember openly your loved one. These sessions occur in relaxed and friendly settings with others who understand about how being bereaved can make you feel, simply because they are 'feeling it too'.
The groups give you the opportunity to just be yourself as we gently stroll together along the journey we all face following the death of a loved one.
Late Spring groups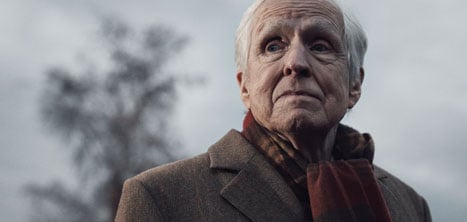 Below we have listed each support group that we have running throughout Oxfordshire. If you are planning to join one of the groups for the first time, or if you would like more information regarding any of the groups listed below, please call Sophie or Petra at our office on 01235 849 434
Abingdon
When: The second and fourth Thursday of each month, 2pm - 3.30pm
Where: 178 Oxford Road, Abingdon, OX14 2AE
Asian Ladies Group
When: Every Wednesday, 10.30am - 12.30pm
Where: Woodgreen Leisure Centre, Banbury, OX16 0HS
Banbury
When: The 2nd and 4th Tuesday of each month, 10am -11.30am
Where: Wesley Room, Marlborough Road Methodist Church, OX16 5DB
Bicester
When: The first and third Tuesday of every month, 10am - 11.30am
Where: Meeting Room 2, Emmanuel Church, 1st Floor (lift available), 2 Barberry Place, Bure Park, Bicester, OX26 3HA
Burford
When: The first and third Thursday of each month, 11am-12.30pm
Where: Gauntlett Room at Warwick Hall & Cafe, Church Green, Burford, OX18 4RY
Carterton
When: The first and third Wednesday of each month, 1pm-2.30pm
Where: Carterton Library, 6 Alvescot Road, Carterton, OX18 3JH
Chipping Norton
When: The second and fourth Friday of each month, 10am - 11.30am
Where: Front Room, Highlands, 73 Burford Road, Chipping Norton, OX7 5EE
Faringdon (restarting 28th January 2019)
When: The second and fourth Monday of each month, 10am - 11.30am
Where: Old Town Hall, Market Place, Faringdon, Oxfordshire SN7 7JA
Grove
When: The first and third Monday of each month, 10am - 11.30am
Where: Meeting Room at Grove Methodist Church, Main Street, Grove, OX12 7JY
Headington
When: The second and fourth Thursday of each month, 2pm - 3.30pm
Where: Methodist Church Hall, New High Street, Headington OX3 7AQ
Henley
When: The first and third Monday of the month, 1.30pm - 3pm
Where: Christ Church Centre, 46 Reading Road, Henley on Thames, RG9 1AG
Kidlington

When: The first and third Thursday of the month from 2pm - 3.30pm
Where: Kidlington Methodist Church, Oxford Road, OX5 2BP
Littlemore
When: The first and third Monday of each month from 10am - 11.30am
Where: Littlemore Community Centre, Giles Road, Oxford, OX4 4NW
Milton-Under-Wychwood
When: The first and third Tuesday of each month, 10.30am - 12.00pm
Where: Wychwood Library, 29 High Street, OX7 6LD
Southmoor
When: The second and fourth Friday of each month, 10am - 11.30am
Where: St John the Baptist Church, Abingdon Road, Kingston Bagpuize, OX13 5AY
Tackley
When: The second and fourth Thursday of the month from 1.30pm-3pm
Where: Tackley Methodist Chapel, Lower Hades Rd, Tackley OX5 3BE
Witney
When: The second and fourth Thursday of each month, 10am - 11.30pm
Where: The Wesley Room, High Street Methodist Church, Witney, OX28 6HG
Wheatley
When: The first and third Wednesday of the month from 2pm-3.30pm
Where: Meeting Room at Wheatley United Reform Church, High Street, Wheatley, Oxford OX33 1UE