"A volunteer is a person who spends time, unpaid, doing something that aims to benefit the environment or someone (individuals or groups) other than, in addition to, close relatives." - National Council for Voluntary Organisations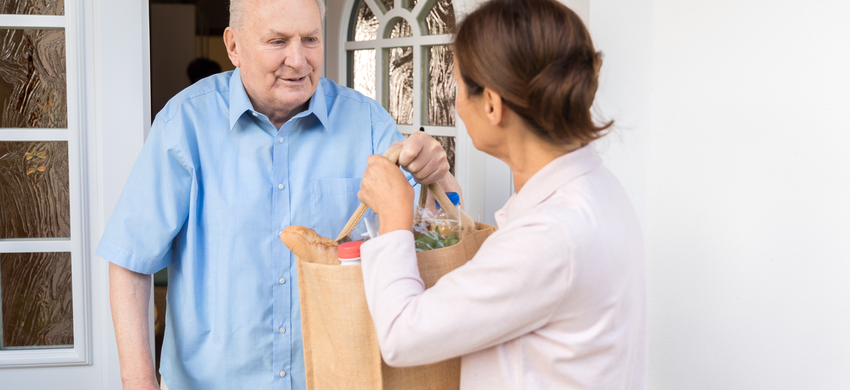 We are always looking for friendly and enthusiastic volunteers to join our team. If you are aged 18+, feel passionate about supporting older people to 'live life to the full' then why not consider joining our team.
Our roles are flexible in terms of time and are available across the whole of Oxfordshire.
Whether you have family commitments, work full time, are retired or currently unemployed, we've got a role for you and just ask that you help when you can.
We know that you will help to make a real difference when you volunteer but being a volunteer can make a difference to you too:
Make a positive impact to those you are supporting
Support your local community
Share you knowledge
Learn new skills
Meet new people and make new friends
Make a positive impact to your own wellbeing
Enhance your CV by gaining valuable work experience
Volunteering roles at Age UK Oxfordshire
Telephone befriending

Help us fight loneliness in Oxfordshire by becoming one of our Phone Friends.

Bereavement Support

Late Spring is our bereavement support service.

Exercise Class Support

We are looking for people who would be happy to join a Zoom Exercise class for at least 1 hour per week to observe participants.
Fundraising Support

Every penny raised for fundraising activities helps us to make Oxfordshire a great place to grow older.

Tech Buddy

In the digital age we live in, you can make a real difference by helping to build someone's confidence online.

My Community Link

Help support people to overcome barriers and loneliness, build social connections and rebuild confidence
Admin Support

Coud you provide general administrative support for us?

Dementia Oxfordshire

Support those with a diagnosis of Dementia and their carers.

Homeshare Oxfordshire

Homeshare Oxfordshire carefully matches older people who are looking for help or companionship at home, with another person who can lend a hand, and needs affordable accommodation.
Get in touch and volunteering form
We have a range of volunteering opportunities available each with a different ask but all come with support and training so you can feel confident and enjoy supporting others. Call 0345 450 1276 or email us at volunteering@ageukoxfordshire.org.uk and we will send you an information pack. Our volunterring application form can be found to the right. We are also always interested to hear from you about your ideas of what we could do or indeed what skills you may have to offer that we could look to make use of. Please get in touch!