Telephone befriending volunteer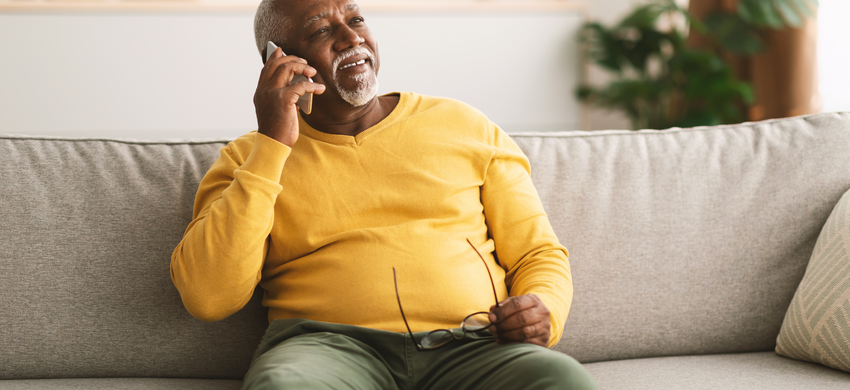 As a telephone befriender you could provide company for a lonely older person in Oxfordshire.
What does the telephone befriender volunteer role involve?
It's a terrible thing to be lonely. Did you know that 1.2 million older people are chronically lonely? You can do something to help by becoming a telephone befriender with Age UK Oxfordshire.
Telephone befrienders get matched with an older person in the community. They call them on a regular basis to provide companionship.
What will you get out of it?
It's a great way to make a real difference to someone's life
You'll be giving something to your community
You get to be part of Age UK Oxfordshire's volunteer team
Volunteers tell us they find befriending really rewarding

What sort of person are we looking for?
We are looking for someone who is friendly and feels comfortable talking whilst also providing a listening ear.
What is expected of me?
You don't need to come into an office to make the calls, you can do them from the comfort of your home. Calls typically last between 5 and 20 minutes.
Ideally, we ask that your commitment is to phone two to three people a week and that you keep the Phone Friends Team updated with any issues or concerns that may arise.
We offer out of pocket expenses, training, and support and in return you will join a great team of volunteers. We also have a volunteer newsletter to keep in touch with you.
Full training is offered virtually, usually over Microsoft Teams, for one hour or we can train you over the telephone. You will also receive a training information pack to support you when you make your calls.
If you are interested please call 01295 234 850 to have an informal chat and register your interest.
Joyce's story
Joyce, one of our 'Phone Friends' telephone befriending volunteers talked to us about her experience and what she enjoys about the role.
Phone Friends Volunteering FAQ