Physical activity volunteer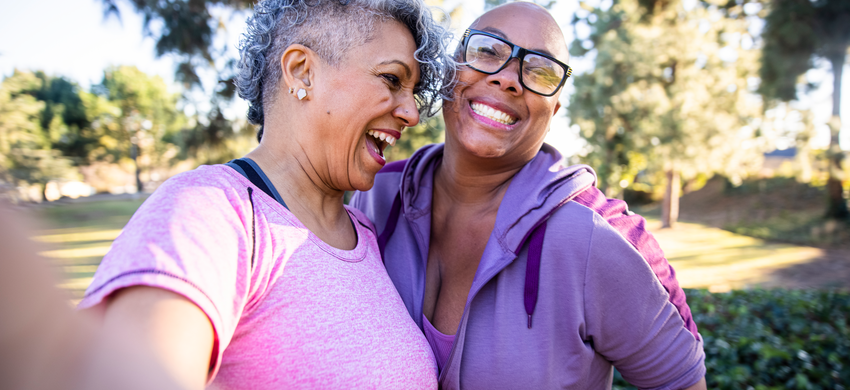 Volunteering with the Physical Activity Team can support older adults to maintain health and wellbeing.
What does the physical activity volunteer role involve?
Our Physical Activity team offer a variety of group exercise classes across Oxfordshire, which are tailored to support people in later live to ultimately remain independent and keep doing what they love for longer.
The volunteer role would include welcoming and registering participants, cash handling and supporting the exercise tutor to create a friendly and sociable environment. If you are able to, there may also be setting out and packing away a few chairs for the class.
What will I get out of it?
Fun and enjoyment – Our existing volunteers have told us our classes are fun places to be, where everyone enjoys themselves.
Sense of pride – Being able to see and hear first-hand the positive impact your involvement is having on someone's life.
Social connection – Our group classes are naturally very sociable and provide the opportunity meet a wide range of people and build lasting friendships.
Develop new skills – We will ensure you feel fully supported and knowledgeable to volunteer to the best of your ability.
Being part of your local community – Supporting a class close to home can provide a feel-good factor like no other, and boost community cohesion.
Who is this for?
This role is perfect for anyone who is interested in wanting to help people improve their health and wellbeing. Along with being approachable, empathetic, easy to talk to and organised.
What is expected of me?

We have opportunities across Oxfordshire and the locations and times of classes can be found here. You are welcome to volunteer at any of our classes.
Volunteering at a class would be a commitment of approximately 90 minutes a week. This includes 15 minutes before a class to help with the set up and welcome participants, the hour duration of the class and 10-15 minutes after the class to set down.
We would ask volunteers to commit to a month at a time as the participants really value seeing a familiar face.
Get in touch
Fill out the form and we will be in touch for an informal chat