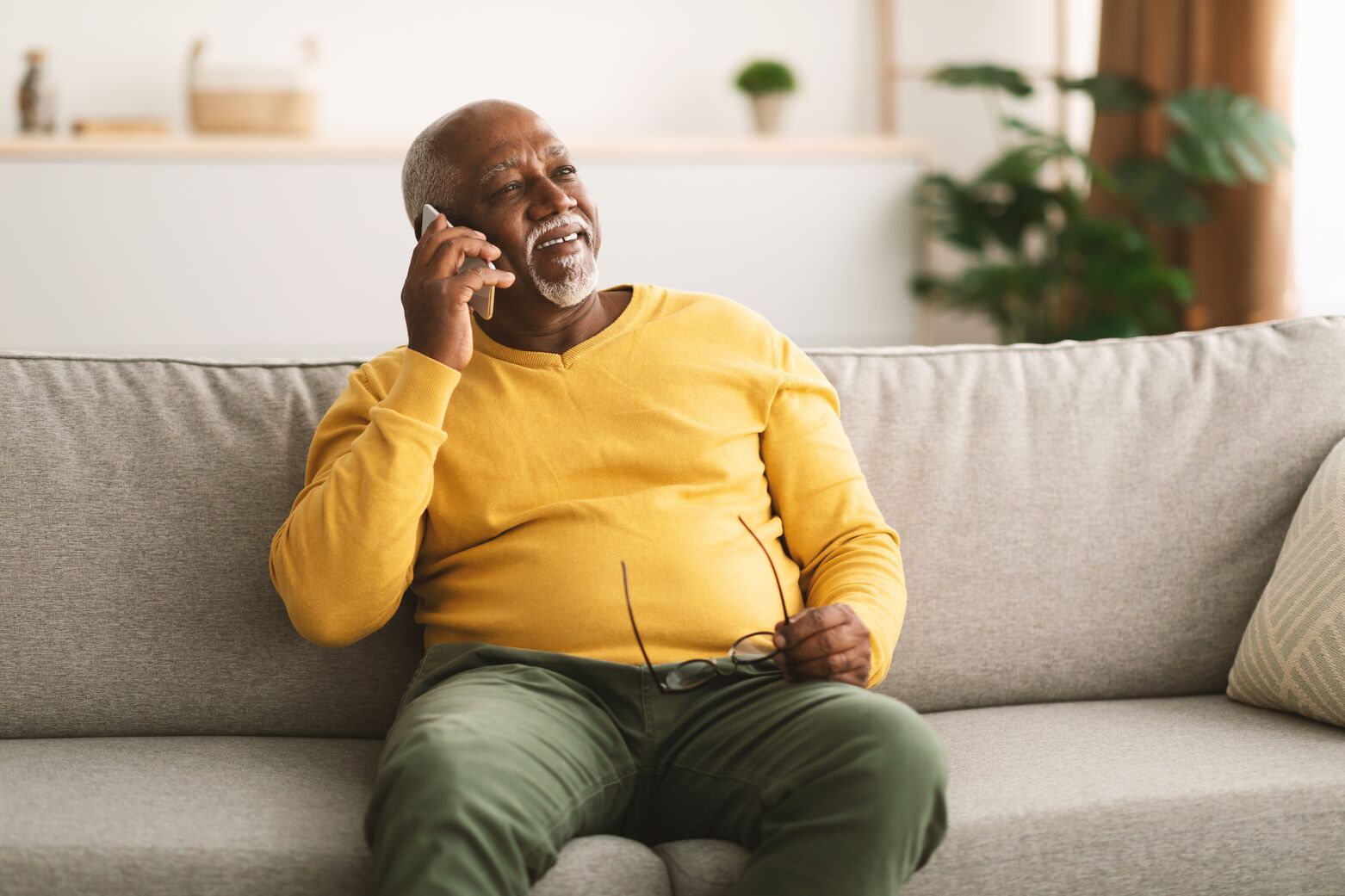 Age UK Oxfordshire
9 Napier Court
Barton Lane
Abingdon
Oxfordshire
OX14 3YT
United Kingdom
We offer a free and friendly telephone call from a caring, trained volunteer at the same time each week to any older person who feels lonely. By listening, as well as talking, friendships grow, and help and support can be offered.
How our telephone befriending service, Phone Friends, works
You can refer yourself to this service and we also take referrals from doctors and professionals, friends, family, neighbours or anyone who is concerned. Simply contact the Phone Friends team using the details at the top of this page and request a referral form.

We are experiencing significantly high demand for this service and so a waiting list is currently in place. We are endeavouring to respond to all requests for a regular call as quickly as we can.

Once a referral has been made, you will be matched to a suitable volunteer who will phone at an agreed day and time each week, fortnight or month. All calls are free to recipients.

Phone Friends can also offer peace of mind to friends and family members; if a scheduled call is not answered, we are able to contact your friend or family member to let them know.
Could you support us as a volunteer?
"It's been the most wonderful volunteer experience I've ever had"

We need your help! We are experiencing significant demand for this service and need to further build our team of volunteer Phone Friends.

Are you a friendly person who is happy to chat on the phone?
Have you got an hour or more to spare each week?

If so, we would love you to join our team of volunteers. Your help can make a real difference to the lives of people in Oxfordshire who feel lonely and isolated.

Find out more about the role via the link below:
https://www.ageuk.org.uk/oxfordshire/get-involved/volunteer/telephone-befriending-volunteer/