Join our team and help make our clubs comfortable and welcoming places for people to socialise.
We are looking for Volunteers to help at our all social lunch and tea clubs you may choose a club which fits best with your own commitments and circumstances
Our Lively Living Activity and Lunch clubs offers people an opportunity to meet up with friends as well as have a nourishing meal. We want our clubs to be a comfortable and welcoming place for people to visit – their well-being and enjoyment is of utmost importance to us. We would expect our volunteers to work with us to achieve this aim.
Our clubs run across Reading and Woodley at different times during the week:
You would be working with a member of our staff. The hours would be 10.00am – 2.00pm or 1.00pm to 4.30pm depending on club.
Most volunteers work weekly, but we are always happy to consider other arrangements such as working every other week. Volunteers will report to the club's member of staff responsible for the running of the club on that day, and will be expected to work within the charity's guideline.

Key Responsibilities may include:

• Setting up – arranging tables and chairs as necessary, setting tables
• Ensuring any clients with mobility problems are able to access the dining area comfortably
• Welcoming clients as they arrive
• Preparing and serving hot and cold drinks
• Serving meals or handing out rolls and cakes
• Following good food-hygiene practice, including regular hand washing
• Clearing tables
• Ensuring venue is left in a clean and tidy state, and that furniture is returned to position it was found in
• Push wheelchair clients short distances
Essential Skills:
Be friendly and caring.
Have the ability to empathise with older people.
Have a flexible attitude.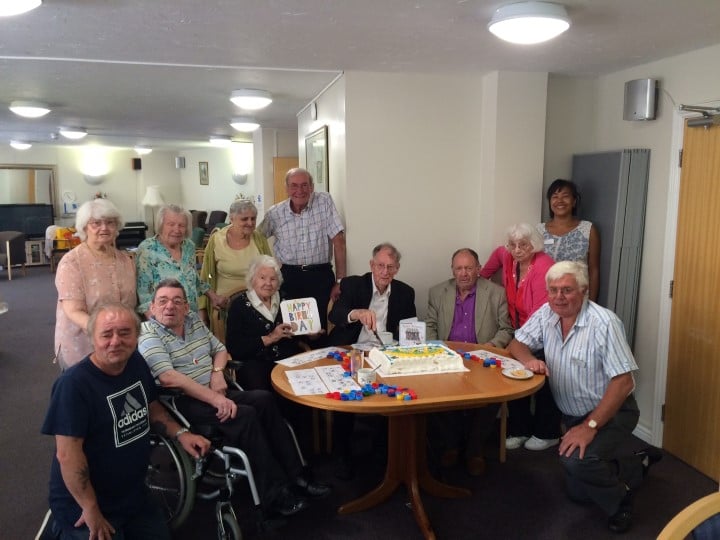 Interested in joining our team to help deliver the service and enjoy the satisfaction iof seeing the job well done and want to make a difference to older people in our community then please get in touch, email us on clubs@ageukreading.org.uk or ring us on 0118 9502480 to request an application form.