Age UK Reading offers a free and confidential information and advice service for older people, their families and carers.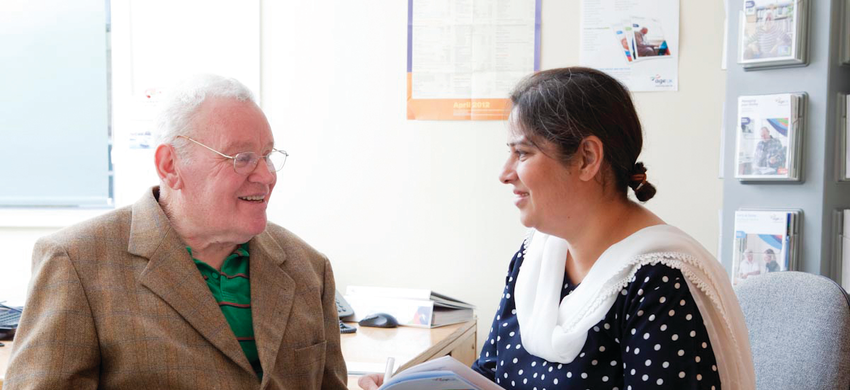 How to access the service
You can access our information and advice service in a number of ways.
By phone: 0118 950 2480
By email: info@ageukreading.org.uk
Our information and advice officers are available Monday to Friday, 9am to 2:30pm.
Free booklets and online information
Age UK produces free information guides and factsheets on a wide range of topics, including home adaptations, dementia, and advice for carers. You can find a complete list of guides and factsheets on the Age UK national website.

If you prefer to read information online, the Age UK national website has information and advice on many topics, including how to find a care home, how to avoid scams, and Power of Attorney.