Two new services launched to support older people during Covid-19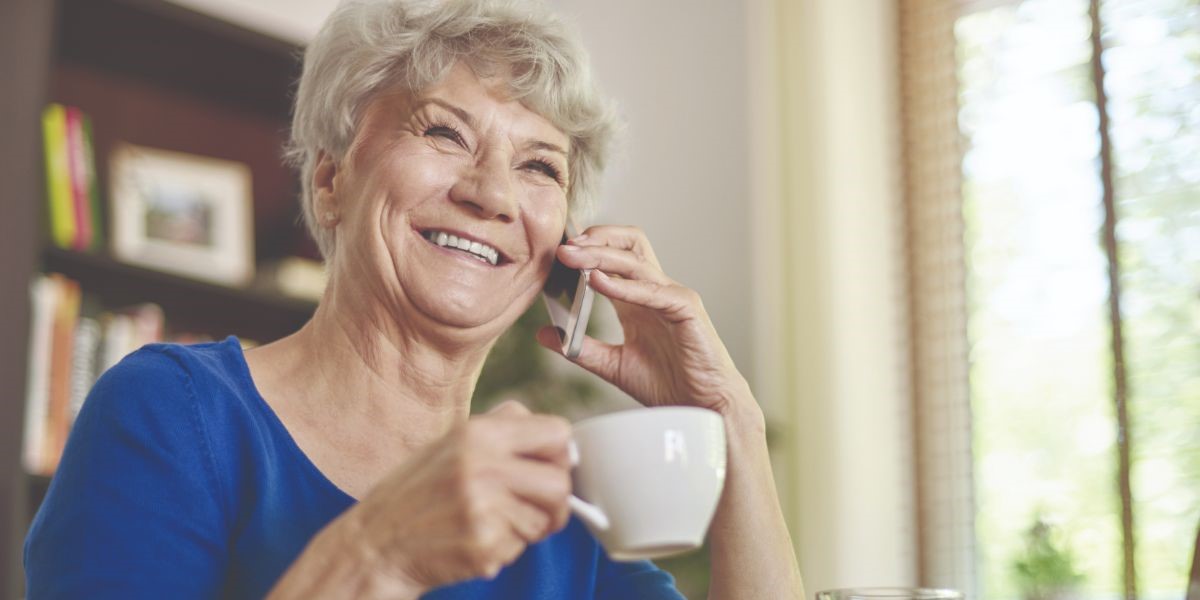 Published on 03 November 2020 11:31 AM
Age UK Rotherham has developed two new services particularly for older people and their carers in Rotherham. These services aim to support older people during the autumn and winter months as the Coronavirus pandemic continues to affect our daily lives.
Older people who are isolated, who may have been shielding or perhaps might not be in touch with family or friends could benefit from either a regular friendly phone call to check they are OK or the chance to join others at our virtual activity club.
Our wellbeing calls are made by members of our team who all have experience of working with older people. Knowing someone will be ringing, hearing a friendly voice on the phone and having someone to talk to can be especially important for those who can't go out or who don't see anyone else from day to day.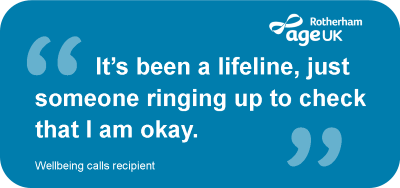 Dealing with feelings of loneliness is hard enough and keeping up with the changing restrictions around Covid-19 can make things even more difficult. Our team can help people to manage this and provide reassurance about its impact on older people. And, we can also put people in touch with other appropriate specialist support or services, if they wish.
For those who are isolated from other people and are struggling to get online we have introduced our virtual activity clubs. These use telephone conference calling to bring people together socially and take part in activities such as bingo, quizzes or reminiscence.
Usually the groups have no more than six people on a call and a member of our team hosts the activities, which can be tailored around people's interests.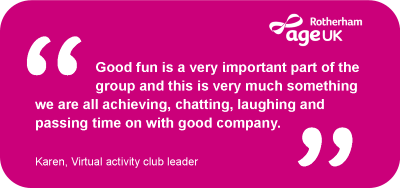 Activity club leader Karen said, 'Good fun is a very important part of the group and this is very much something we are all achieving, chatting, laughing and passing time on with good company.
If you or someone you know may benefit from either a wellbeing call or being part of a virtual activity club call us on 07782 550 926.
We do not charge a fee to receive a wellbeing call or to take part in an activity club as these services have been funded through the Big Lottery. Dialling into a virtual activity club may incur call charges so please check if you are unsure.
Looking for other information or advice?
Age UK Rotherham offers a free and confidential information and advice service for all older people, their families and carers. This is currently a telephone based service due to Coronavirus. Call our Advice Line on 01709 835 214 (option 2). We're open Monday to Friday 9.00am to 4.00pm.