International Day for Older Persons
Published on 01 October 2021 03:02 PM
Celebrating International Day for Older Persons - We'll meet again
At Age UK Rotherham we've been looking forward to being able to reconnect with all our friends and the members of our local affiliated groups.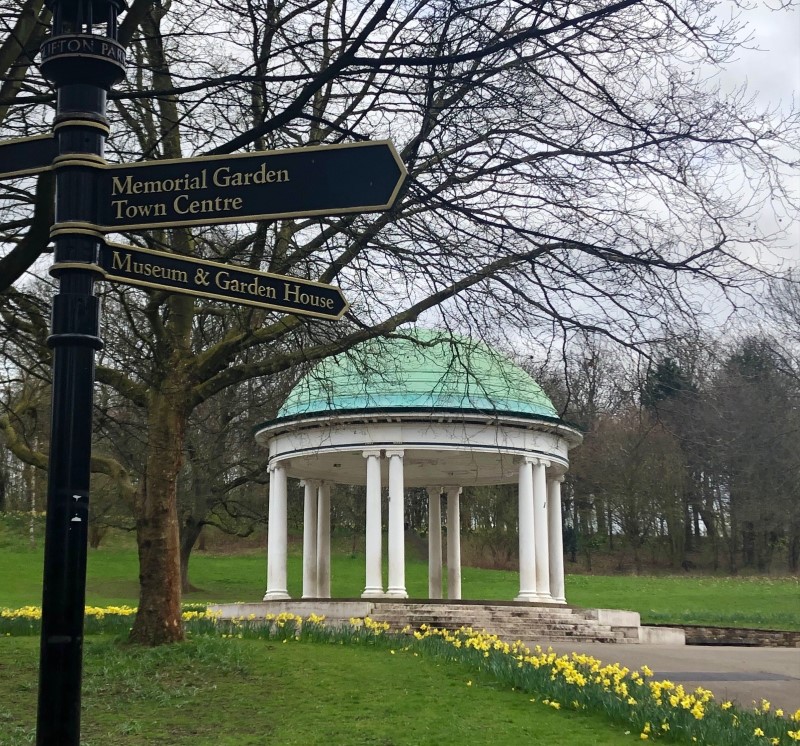 On Friday 1st October 2021, we joined forces with Rotherham Older People's Forum and the team at Clifton Park Museum for a day out sharing coffee, cake, conversations and creativity.
The day also marks International Day for Older Persons which is celebrated on 1st October each year and in Rotherham is led by Rotherham Older People's Forum.
Each year the theme changes and this year's event was a time to reconnect and talk together about our lives and experiences as we begin to get out and about with confidence again.
Guests had the chance to chat with friends and meet new contacts over coffee and cake. Over at Clifton Park Museum, the museum team were on hand as visitors had the opportunity to see the new Revealed Roots and Connections exhibition and talk, reminisce and get hands on with museum objects and take part in a creative activity. To walk off all that cake there was a guided stroll around Clifton Park gardens and chance to chat and share stories about the park.
Iain Cloke, from Age UK Rotherham's EngAge Rotherham team, said, "We were all looking forward to meeting face to face after so long and it was great to have the Clifton Park Museum team involved to help us have a great day reconnecting and sharing."