Unleash your imagination this winter
Published on 09 February 2022 04:31 PM
Ideas to inspire your creative later life
Age UK research shows that older people across the UK value the impact that creativity has on their own sense of wellbeing. Looking after your wellbeing during the colder and darker months can be challenging, without the added layer of navigating the ongoing changes and unpredictability of Covid-19. Therefore, we'd like to encourage you to get stuck into being creative and having fun this winter.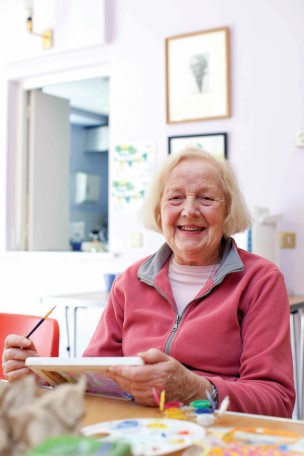 Whether you're wanting to get out and about again or wanting to stay indoors, there are both online and in person options to explore.
In our Winter 2022 Creative Later Life in Rotherham Newsletter, we hope you find inspiration from this collection of creative resources. It's packed with information and useful links to websites where you can find out about how to get involved with music, singing, art, dance and much more.
Maybe you're feeling creative but aren't sure where to start or what to do or are looking to help others be creative in later life. Our e-newsletter offers a flavour of what is free, accessible and available to everyone who wants to get creative this winter.
Until then, grab a cuppa and be inspired.
We'd love to hear about your projects and see your work too so please let us know how you're being creative and what it means to you.
Also, if you're running a creative project and would like us to include it in the next issue please send us details.
To contact the team email: