Pauline & Martin's story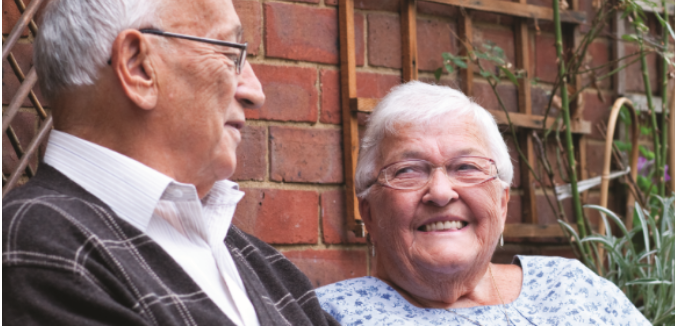 Published on 01 October 2020 10:22 AM
Pauline & Martin are usually supported at home by a private carer. Unfortunately due to the risk of COVID-19 the carer took the difficult decision to stop the service to protect her own health.
This left Martin, who has very little sight due to glaucoma and Pauline, who has dementia, in quite a difficult situation. One of our staff now visits the couple 3 times a week to provide support in any way they can.
Before they visit, they call Martin and Pauline to make the appropriate safety checks and get their protective equipment ready. Whilst visiting, our staff support the couple by checking meals, medication and helping with any other chores such as clothes washing.
All of this is done whilst maintaining social distancing which can be challenging inside someone's home.
To find out more about how you can support the work of Age UK South Gloucestershire in the local community please visit: https://www.ageuk.org.uk/southgloucestershire/get-involved/