Tips for life after lockdown and how your safety is still our priority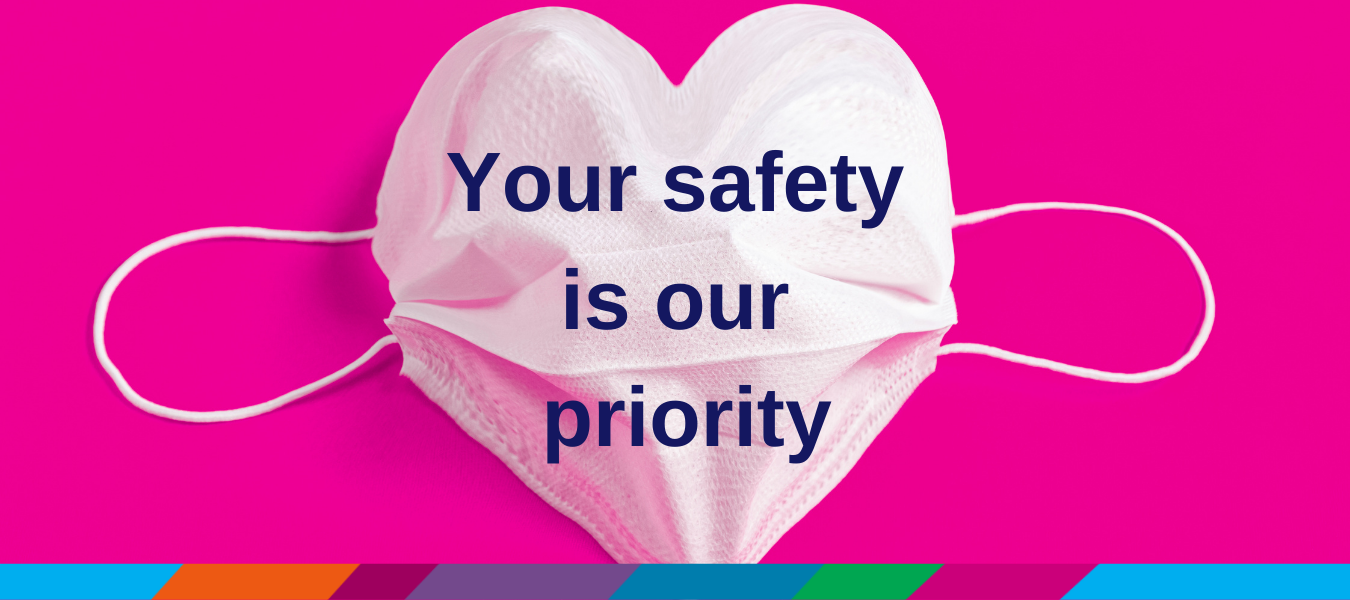 Published on 23 July 2021 04:32 PM
We are aware that although many people are pleased the government has eased the Coronovirus restrictions, others may feel anxious about the changes. As the restrictions ease and life resumes a new normal, the safety of our staff and service users are still our top priority. We continue to follow all the procedures we put in place throughout lockdown to ensure all risks associated with Covid-19 are minimized at all possible points. We care about you and want to ensure you are still confident using our services so going forward all of our staff are continuing to:
Follow the thorough handwashing procedures as before;
Staying away from work if they feel unwell and be encouraged to upkeep regular home lateral flow tests;
Follow all standard infection prevention and control precautions;
Social distancing is still in place where possible, and when not possible, we are correctly wearing PPE (as listed in the latest guidance on PPE usage)
Following the latest guidance when visiting clients at home, wearing PPE appropriately to keep everyone safe;
Improving ventilation, where possible, we are opening windows and ensuring our working spaces are ventilated.
Getting your Covid vaccine in South Gloucestershire
The rates of infection in South Gloucestershire are still rising (see link for full report on infection rates (source South Gloucestershire Council – orlo.uk/Z5Hxx) with this in mind it's important we continue to follow national guidance:
Get vaccinated
Test regularly
Keep thinking hands, face, space and fresh air.
South Gloucestershire local vaccine clinics are now all posted on this link: https://bnssghealthiertogether.org.uk/book-your-vaccine/. There are drop-in clinics at Downend, Avonmouth, UWE, Easton and Eastville and more on the link.
Stay safe in the sun and hot weather
There can be severe health consequences from too much heat and older people, so although it is enjoyable to see some sunshine, remember to drink lots of water, wear sun protection, and avoid the hottest part of the day when possible.
Top tips for staying cool:
Keep windows that are exposed to the sun closed during the day and pull down the shades when it is hotter outside. Windows can be opened for ventilation when it's cooler.
Avoid the heat: stay out of the sun and don't go out between 11am and 3pm (the hottest part of the day) if you're vulnerable to the effects of heat.
Drink cold drinks regularly, such as water and diluted fruit juice. Avoid excess alcohol, caffeine (tea, coffee and cola) or drinks high in sugar. Eat cool foods such as salads.
Plan ahead to make sure you have enough supplies, such as food, water and any medications you need.
Wear loose, cool clothing, and a hat and sunglasses if you go outdoors.
Do not do too much exercise.
Resuming your social life
Resuming our social lives again can leave many of us feeling a little apprehensive. It may be helpful to plan your social visits and trips ahead of time to ensure you are prepared for the logistics of any outings. It also may be beneficial to speak with anyone you're meeting to discuss precautions you are both comfortable with, for example, whether you will limit social contact, continue to distance from one another or to what extent you are happy with contact. If you or a loved one would like to meet someone like-minded and re-build your social network within the community, our new Reconnect service could be helpful.
Don't forget; we are still here for you. We continue to offer our range of services (including some new ones) that may benefit you or someone you know. Please see more on these services and what we offer by clicking here, and be sure to get in touch if you think we can be of assistance.
For further information regarding the move to step 4 of the Governments plan, post 19th July, please see a new information video from the NHS here: video.twimg.com/amplify_video/1414917076301516802/vid/720x720/96hb8A0zP_6_ohC5.mp4?tag=14