Earlsfield Sainsburys supports Digipals through '150 Days of Community' initiative
Published on 30 October 2019 01:11 PM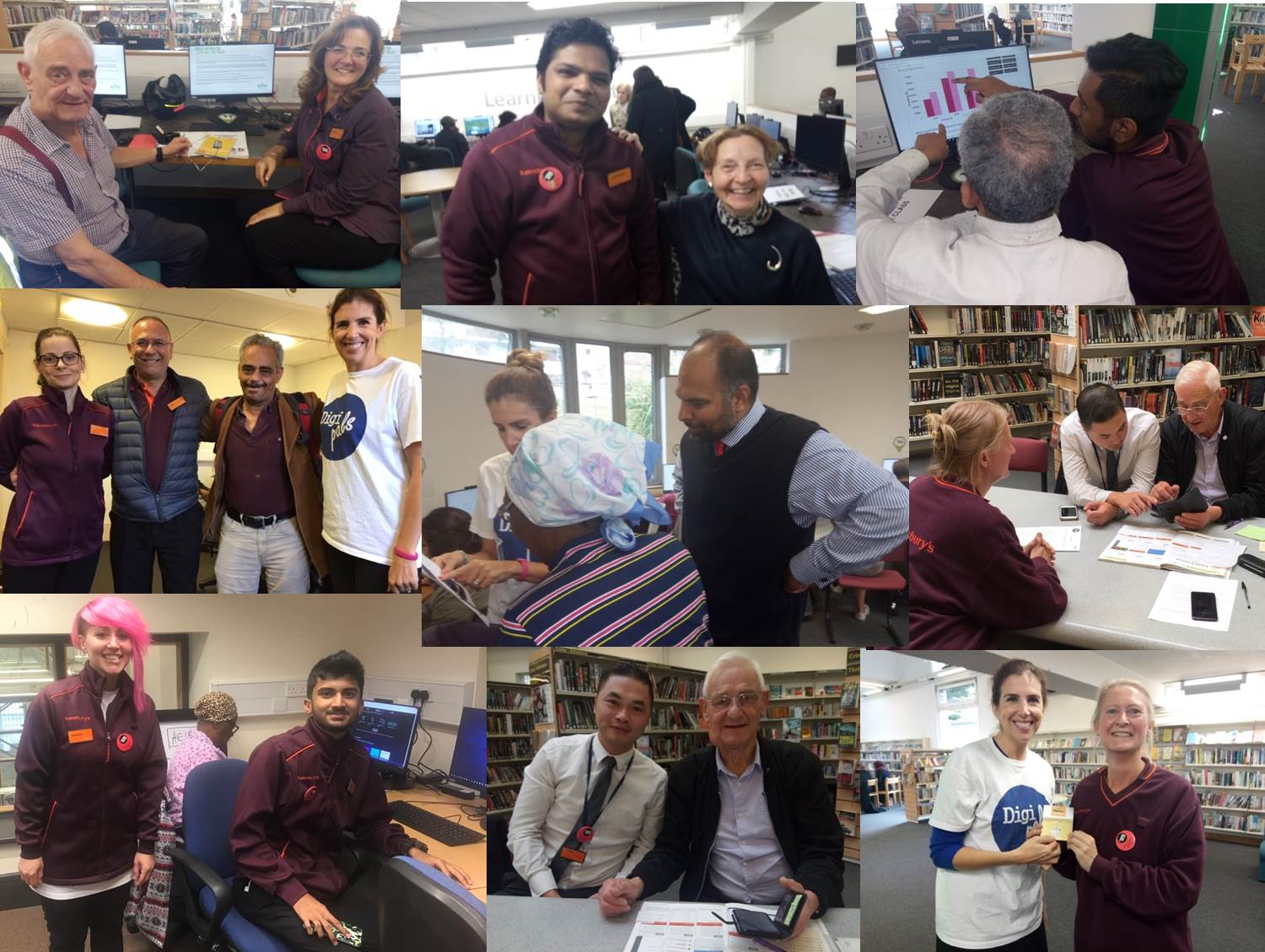 Earlsfield Sainsburys is supporting Digipals with their 150 days of community initiative to celebrate their 150th Birthday. Staff from the Earlsfield store have been volunteering on this service, operated by Age UK Wandsworth, which provides friendly computer support for older people in local libraries.
Staff-member, Anna Morris, had instigated the initiative and since September has organised different teams to join the drop-in support sessions in Wandsworth, Tooting, Roehampton and Earlsfield.
Mohsin Chughtai store Manager at Earlsfield Sainsburys says 'Thank you AGE UK Wandsworth and the Digipals initiative for letting us join you on this wonderful journey, Team Earlsfield really enjoyed this experience in supporting the elderly community. It makes me proud to be a store manager of such a great team who supported in this project'.
Emma Chisholm, Digipals project manager, said "Having the Sainsburys staff join our Digipals team has been brilliant. They have all had such a kind and caring manner and the feedback from service users has been amazing. Many of them have commented how great it is to have a big business like Sainsburys supporting a small local initiative for older people in Wandsworth"
To find out more about Digipals click here
To find out more about Sainsburys 150 days of community initiative click here