The Bright Days programme has been running for eight years and currently has 1121 people on its register. 54.6% of people involved live on their own.
We have used an outcomes star to monitor people's situation at the start of their involvement with Bright Days, after three months, after one year and after two years. The results are below and can be seen to show a long-term, significant effect.
| | | | | |
| --- | --- | --- | --- | --- |
| | Report feeling more positive | Report leading a healthier lifestyle | Report keeping more active | Report feeling more confident |
| After 3 months | 28.2% | 23.4% | 25.9% | 21.1% |
| After 12 months | 44.6% | 35.4% | 35.7% | 34.0% |
| After 24 months | 56.5% | 68.6% | 70.6% | 42.0% |
One lady came to our swimming session and for the first few sessions just looked around the door to see what was happening. Our Support Worker talked to her and encouraged her to get involved. After some tentative steps, she got into the pool and joined the group for coffee afterwards. Four years later, she goes to several activities and has been on holiday with friends made at the swimming group.
Another example is a lady who was at a loss following the sudden death of her husband. On getting a Bright Days leaflet, she contacted us and joined our new Happy Circle Friendship Group. She now helps to run the group and supports new members to feel at home. Over time, she demonstrated a talent for writing poetry and we have included some of her poems in our newsletter. We then spoke to Wigan Council about her talents and they appointed her the first honorary Poet Laureate for the Borough.
Other examples of individual stories can be seen in the following short clips:
What People Say
- Bright Days has organised many wonderful outings. With Swim and Chat I have made many wonderful friends.
- Bright Days do a really good service to the community, with many varied activities. I enjoy what I do very much. Well done!
- Joining the Silver Choir has been the most fulfilling thing I have done since retiring. It makes me feel great!
- It has helped put my life back on track.
Brenda's Poem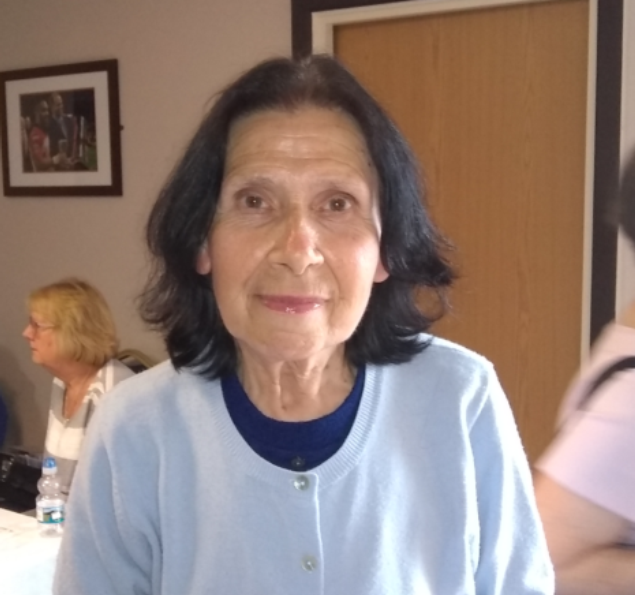 Brenda recently composed and read this poem at our Summer Shindig at the DW Stadium in Wigan:
Doing Well at the DW!
Age is just a number -
It's how you feel that matters,
So get to the DW Stadium
To share some friendly natters!
No wonder they call it 'DW'
That's for Doing Well, you know!
For when it comes right down to it
They always put on a good show!
Staring at four walls each day
Is the worst thing you could do
Remember, there's a whole wide world out there
And it's waiting just for YOU!
Summer has come with Bright Days
To fill our hearts with joy.
There's so much to look forward to
For each senior girl and boy!
'The older the fiddle, the better the tune',
That's been said before,
So, come on, seniors, let's raise the roof
With those great songs we adore.
It's time to don the glad rags
And those nifty dancing shoes.
Let's grab some fun and laughter
There's not a moment to lose!