Our Friendship Clubs are for people over 50 who are looking for an opportunity to socialise.
The clubs give older people from Wolverhampton a place to socialise and meet new people.
We want to re-engage isolated people, and support and encourage them to feel confident and more independent. Through the Friendship Clubs, people can get together and build longstanding friendships.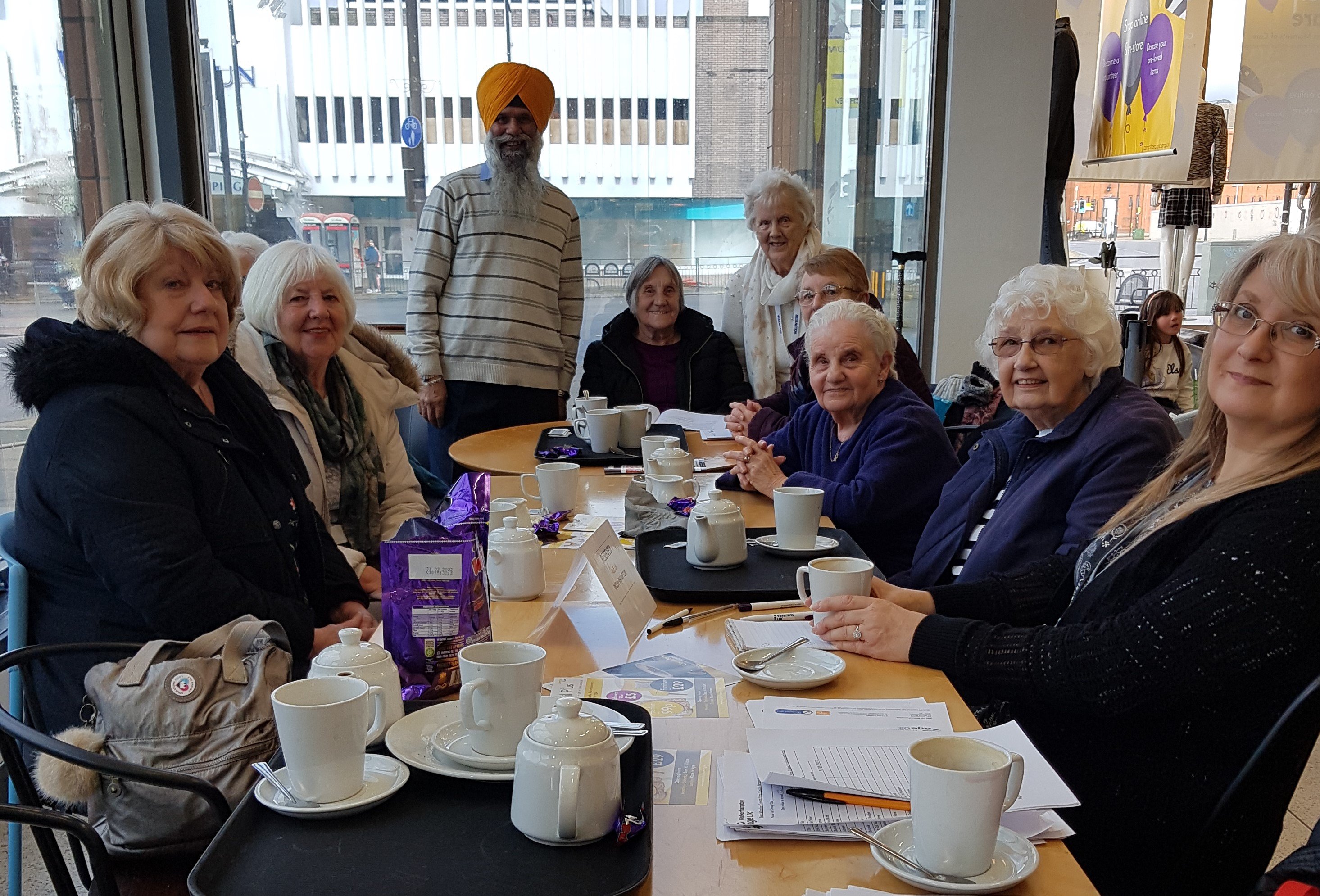 The Friendship Clubs meet weekly at:
Tesco Coffee Shop - Monday - 11am to 12.30pm
at Penn Road, Wolverhampton
Compton Care Charity Shop - Monday, Tuesday and Thursday - 11am to 12.30pm
at St. Georges Parade, Wolverhampton
Moon under Water, Wolverhampton - Wednesday - 11am to 12.30pm
at Lichfield Street, Wolverhampton
Join a Friendship Club
Find out more....
Other Age UK Wolverhampton Groups