Befriending Volunteer ( over 18s)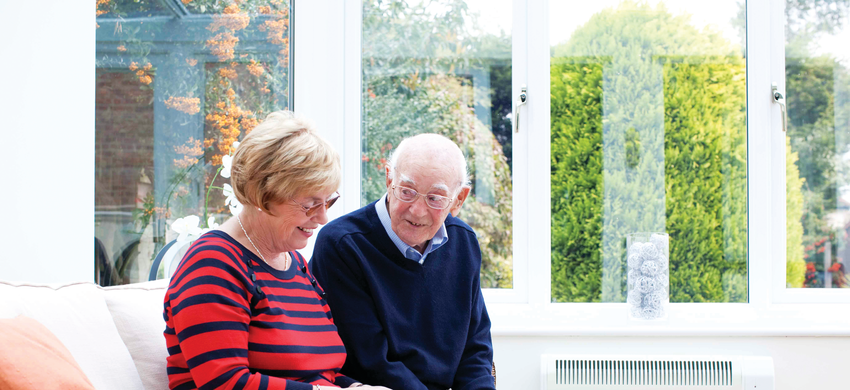 As a Befriender you could provide company for a lonely older person in Coventry or Warwickshire
From as little as 15 minutes of your time, a week could make a massive difference to an older person's life. If you are empathetic and good at talking then becoming a volunteer for our Befriending Service this maybe the role for you.
As people get older, some may find they spend more time on their own. Some can no longer leave their home or have the confidence to do so. This can sometimes feel lonely, isolated or they miss friends and family.
If you would like to make a difference to an older person's life, please read the rest of this page and see if it is the right opportunity for you.
What do Befrienders do?

It is a terrible thing to be lonely. Did you know that 1.2 million older people are chronically lonely? You can do something to help by becoming a befriender with Age UK Coventry & Warwickshire.
Befrienders are matched with an older person in the community either my calling them or some may visit them on a regular basis to provide companionship
What you will get out of it
It's a great way to make a real difference to someone's life
You'll be giving something to your community
You'll get to be a part of Age UK Coventry & Warwickshire's volunteer team
Volunteers tell us they find Befriending really rewarding
What is expected of me?
Befriending Telephone volunteer
Befrienders provide regular contact with an older person by providing a telephone call to a client, which usually involves a commitment of approximately 15 minutes per week. This allows volunteers to be more flexible in their availability and do this in a safe, easy way from the comfort of their own home.
Befriending Home Visit volunteer
Befrienders provide companionship to an older person providing a weekly or fortnightly home visit. This usually involves a commitment of approximately one hour per week. The visit offers companionship, a friendly chitchat over a cup of tea. You may wish to engage in activity together such as a game of scrabble, going for a short walk, watching a film or sharing a hobby.
As part of the application process, we will need to carry out a DBS (at no cost to you) and gather references. Potential volunteers will need to be available during normal working hours in the week to attend an informal interview.