Our trustees are responsible for legal, financial and personnel aspects of the organisation, and for deciding on policies and strategies. Trustees of Age UK Croydon form part of the volunteer body.
As a company limited by guarantee we submit reports to Companies House, and as a charity we must comply with the regulations of the Charity Commissioners. These two bodies call the organisation to account in financial and management terms to ensure that appropriate work is carried out.
An Annual Report is prepared for our Annual General Meeting each year, setting out the activities of the organisation and the audited balance sheet for the year.
Deborah McCluskey, Chair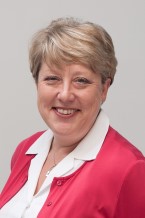 Age UK were a tremendous source of help to me when I needed to give my parents extra support. Meeting such a great team, who believe passionately that age shouldn't be a barrier to enjoying life, but who are there with practical advice when times are more difficult, was such a motivating experience that I decided to become part of it.
My career in general management and marketing allows me to bring my skills to Age UK Croydon, to develop both our people and our services to be the best we can for our clients and friends. I always enjoy hearing our team's new ideas for the organisation, which makes our future very exciting. As Chair, I'm privileged to help enable those plans become reality and very proud to represent such a dedicated team in the wider community.
Patricia Robinson, Chair of Governance and Nominations Committee, and Vice Chair of Board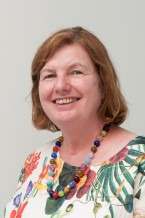 I have lived and worked in Croydon for most of my life and I'm very proud to be part of this vibrant and diverse area. I was elected as a trustee to the Age UK Croydon board over two years ago and I am so pleased to now serve as the vice chair and as a trustee. I believe that this organisation has so much potential to improve people's life locally and nationally. I feel very privileged to serve on the board and I have learnt so much during my time as a trustee from the people that work for us and also the people that use our services.
I am married with three adult children and my professional background is in community nursing. Most of my career has been in Croydon. I currently live in Sussex and work part time as part of the community nursing team at the University of Brighton.
Philippa Brooks
I moved to Croydon two years ago, and having worked in the voluntary sector for most of my career I wanted to use my knowledge and skills as a trustee in my local community. My background is in volunteer management and service user involvement. 
My most recent work was with people who are caring for their relatives, family or friends, who had a disability, mental health condition, were an older person or misused drugs or alcohol. Through this work I have seen first hand the vital role of Age UK and I am proud to be able to be part of this locally. Croydon is a vibrant developing borough and there is lots of opportunity for Age UK Croydon to develop and grow to support the changing community.
Nicole Malouf Harris
I am a healthcare and life sciences strategy consultant. Prior to entering strategic consultancy, I was a practicing physician in internal medicine and an assistant professor of medicine. I hold a Bachelor of Science degree in Biology, a Master of Science degree in Public Health and a Doctor of Medicine degree.
I have a deep understanding of many of the challenges facing the frail elderly population from a health perspective. I believe in the value that organisations such as AgeUK can provide, and joined the Board in 2016 to become a part of our mission.
Sam Naraine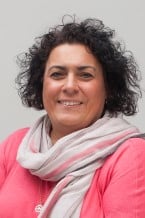 Working as a social worker with older people in Croydon, I am already passionate about improving and enhancing the lives of older people in the borough.
Age UK Croydon is a highly regarded organisation in the care sector, and I welcomed the opportunity to apply to become a trustee 5 years ago. I was delighted to be selected and am now well into my second term! I have been amazed and excited about the progression the organisation has made since starting my tenure. Acknowledging we are on a journey still, but hold a high profile and sit around the table with the Local Authority, GP practices and Acute Hospital teams in key decision making arenas. I am very proud to be a part of this development in service provision. I hope that my knowledge on the 'coal face' coupled with my insight into the struggles and challenges some older people live with, from living in isolation to managing their day to day routine, (all in the backdrop of tightening up of resources and funding) helps forge the way Age UK shapes its services.
On a personal note, I am the main carer for a family member living with dementia at home. From this I am able to look through the eyes of a carer, which often gives a different dimension to my contribution on the board.
Join our Team of Trustees
There are times when we require new members of the board. Any vacancies are displayed in the Volunteering section of this website.
Elections are held annually in the Autumn at the Annual General Meeting. You will be especially welcome if you have marketing, fundraising, PR or IT skills; if you represent the interests of a minority ethnic group, or have the interests of older people at heart.
If you are interested in joining the board as a trustee, please contact:
Compliance Officer
Age UK Croydon 81 Brigstock Road Thornton Heath CR7 7JH
Tel: 020 8683 7100
Fax: 020 8683 0571
Email: aukc@ageukcroydon.org.uk