Our hubs are currently closed, and we are unable to arrange face-to-face appointments. For all Information and Advice queries please contact our Helpline on 020 8686 0066
Advice Services Croydon (ASC) offers a free, impartial and confidential information and advice service for people living in Croydon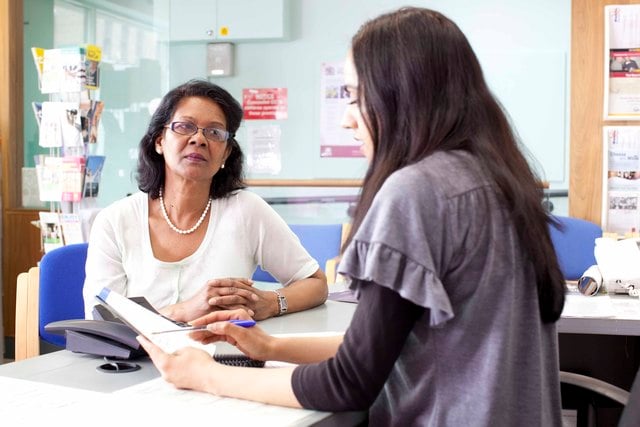 Access to free, high quality, independent, information and advice is an important factor in enabling people to make informed choices about issues that affect them.
This service is available to adults living in the London Borough of Croydon, including those with care and support needs, irespective of their health condition or disability, and their families, carers and professionals working with them.
We provide independent and confidential information, advice and advocacy on a range of topics including:
Welfare benefits
Self-help support
House advice
Health, social and community care
Signposting to local services
To speak to one of our Information and Advice team, or to book an appointment, please contact our helpline on 020 8686 0066. It is open Monday - Friday, from 10am - 4pm.
For more information, email asc@adviceservicescroydon.org.uk
Advice Services Croydon holds its information and advice drop-ins at new hubs from July. The new locations and times are as follows:
ADDISCOMBE
COULSDON
THORNTON HEATH

Ashburton Library
42 Shirley Road
Croydon
CR0 8YT

Old Coulsdon Centre for the Retired
Grange Park
Coulsdon Road
Coulsdon
CR5 1EG
Age UK Croydon
81 Brigstock Road
Thornton Heath
CR7 7JH
Tuesday
Monday
Wednesday and Thursday
Appointments 14:00-16:00
Appointments 14:00-16:00
Drop in 10:00-12:30
Appointments 14:00-16:00
We are no longer offering a drop-in service on Monday mornings at Old Coulsdon Centre for the Retired (OCCR) and Tuesday mornings at Ashburton Library. We will however continue to book appointments via the helpline at OCCR on Monday afternoons and Ashburton Library on Tuesday afternoons.
Please note that the Information and Advice session at Ashburton Library will not be available on the following dates:
Advice Services Croydon is available to all adults with care and support needs, and provides:
Telephone Helpline 020 8686 0066
General Advice Drop in at a number of locations
Specialist Surgeries (by appointment and/or drop in)
Home visits, where appropriate
Community outreach sessions including awareness raising sessions
Support services – Assessment for environmental equipment loans
Email enquiries to a dedicated advice email address: asc@adviceservicescroydon.org.uk
Plus a comprehensive online "Directory of Services"
Advice Services Croydon is a consortium of organisations, consisting of Age UK Croydon its partners, Croydon Vision and Disability Croydon.
What to do if you're worried about someone
Age UK has online advice on what to do if you are concerned about someone you know, from having that difficult conversation to knowing who to contact
Directory of Services
The online directory of Advice Services Croydon