Advice Services Croydon (ASC) offers a free, impartial and confidential information and advice service for people living in Croydon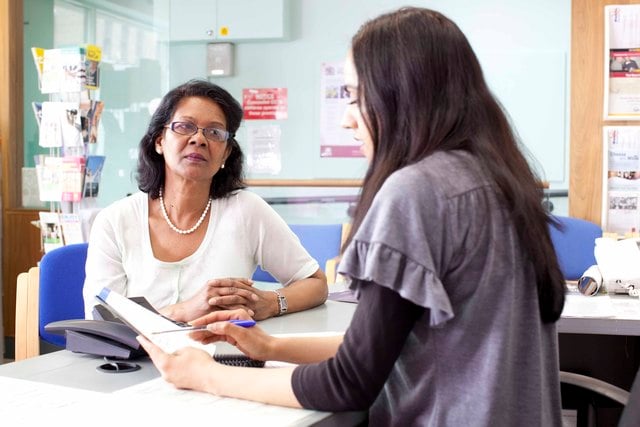 Access to free, high quality, independent, information and advice is an important factor in enabling people to make informed choices about issues that affect them.
ASC ensures people have access to information, and are advised on the outcomes of the different choices they make and are also given support to implement those choices and manage risk. The level of support provided to clients is tailored to the individual's needs and capability, to empower them to deal with issues; to remain independent and in control of their own lives.
Advice Services Croydon is a consortium of organisations, consisting of Age UK Croydon and its partners:
Croydon Hearing Resource Centre
Croydon Vision
Disability Croydon
Advice Services Croydon is available to all adults with care and support needs:
Telephone Helpline 020 8686 0066
General Advice Drop in at a number of locations
Specialist Surgeries (by appointment and/or drop in)
Home visits, where appropriate
Community outreach sessions including awareness raising sessions
Support services – Assessment for environmental equipment loans
Email enquiries to a dedicated advice email address: asc@adviceservicescroydon.org.uk
Plus a comprehensive online "Directory of Services"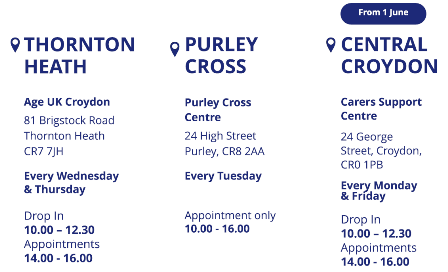 What to do if you're worried about someone
Age UK has online advice on what to do if you are concerned about someone you know, from having that difficult conversation to knowing who to contact
Directory of Services
The online directory of Advice Services Croydon
Downloads
ASC postcards and leaflets